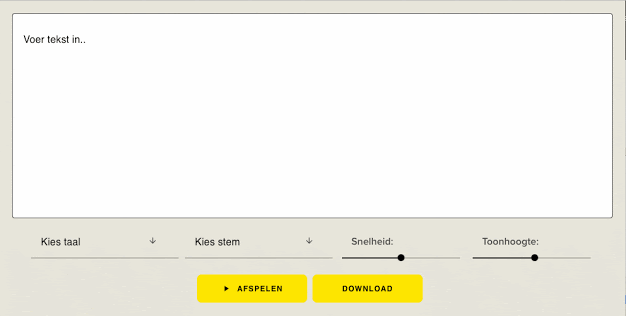 Simple & Free testing of voice over texts
Copy. Paste. Listen. There is no faster way to test a voice over text for timing and impact. Download the audio and use it in your video, dummy project or storyboard. Test it now. It's free.
First stop for free guide tracks
Ready to go PRO?
Voicebooking is the best valued platform for booking top voice overs. They are all native speaking and are among the top voice over artists in their language category. Because we specialize in remote recording, the costs are always lower than in a traditional studio and your project is arranged faster.
Budget


A great voice over for a small price. For personal use and low budget media productions.
For voice mails, presentations, gimmicks, guidetracks and A/B testing
Voice overs with their own voicebooth
Price on request
No question too crazy
Professional


300 top voices in 60 languages. Always delivered within 1 working day, usually within a few hours.
For video content, animation, e-learning and advertising
Top voices with their own voicebooth
Direct contact & listen-in options
Volume discounts
Top level support
Studio


Everything you used to go to an expensive sound studio for. Remote, fast and without any fuss.
For top creation and in-house production
Sound studio & Casting services
Localizations with transcreation
Always exactly the approach that your project needs
Thousands of creatives and producers rely on us
Spotify
Great service, quick and easy to use interface. And a fantastic account manager who helped us solve problems. Highly recommended.
KLM
Quick delivery, collaborative, one takers and a large assortment of voices."
Booking.com
Great service, quick and easy to use interface. And a fantastic account manager who helped us solve problems. Highly recommended."