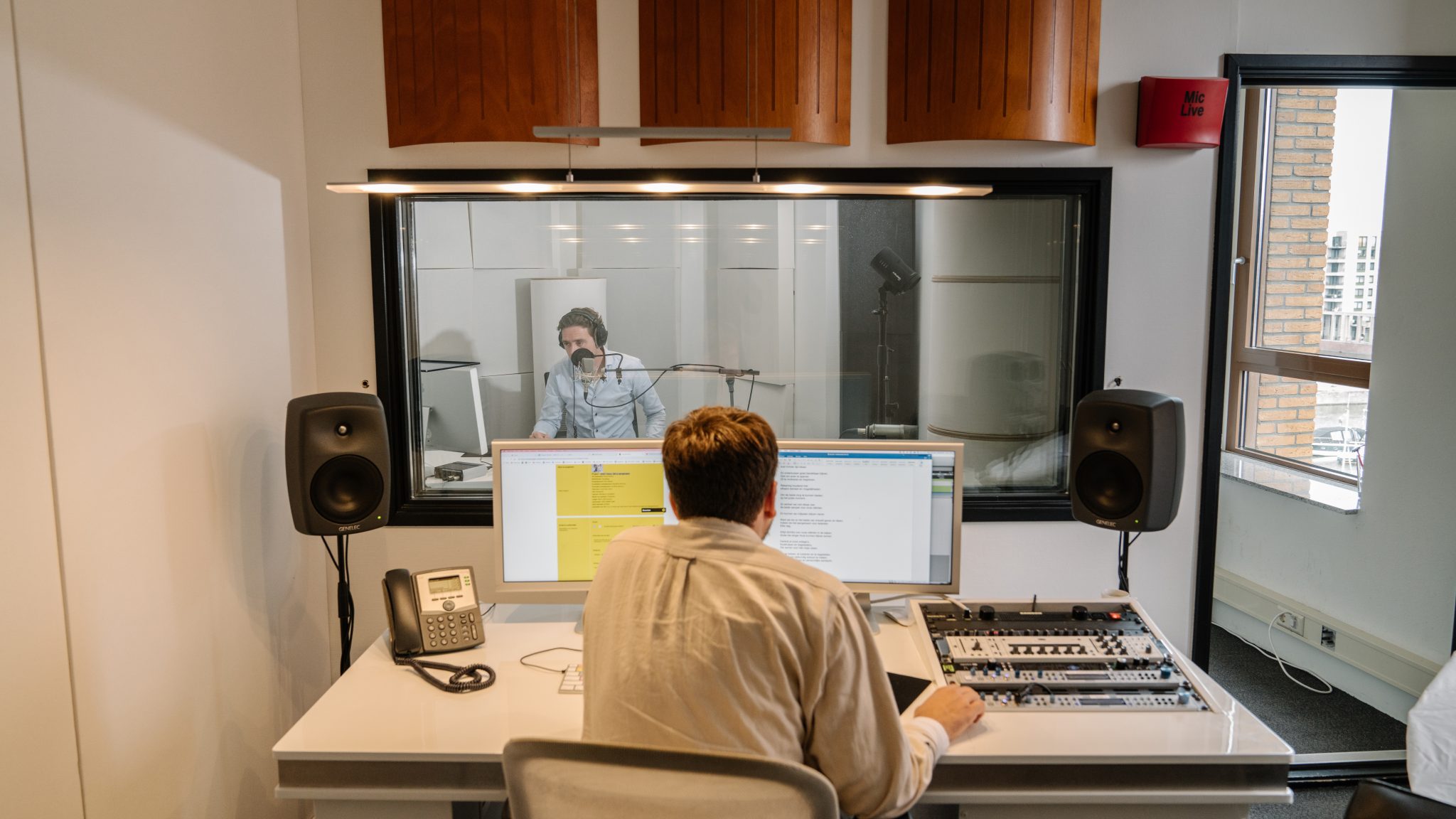 Now you can arrange audio
post production online too
Let our highly experienced sound designers mix your audio
Discover our audio products
It goes without saying that you can find and book a professional voice over through Voicebooking. But did you know that we can take care of your other audio needs, such as audio post production? Recording and post production of your audio, podcast or the complete sound design of your video can just as easily be arranged online. Got any questions? Our support team is happy to help.
Did you find what you were looking for?
The possibilities are endless. There are quite a few possibilities, all can be arranged at the click of a button. That saves you time, money and hassle. Find out which studio service or package fits your production's needs best. And if you're not sure at any point in the process? Then just contact us. Our support team is happy to help.
Looking for sound design jobs? Click here.