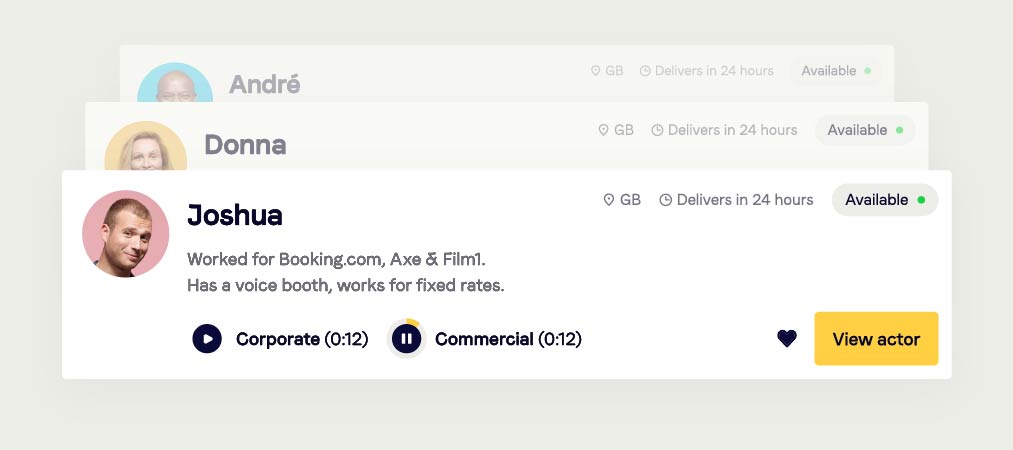 Enhance your audience's engagement
Are you looking for a voice over for your e-learning project? Discover the narrators we have available, and find the voice to tell the story best. In the world we live in, attention span is at an all time low. A professional and well selected voice over can be significant to the success of your e-learning course.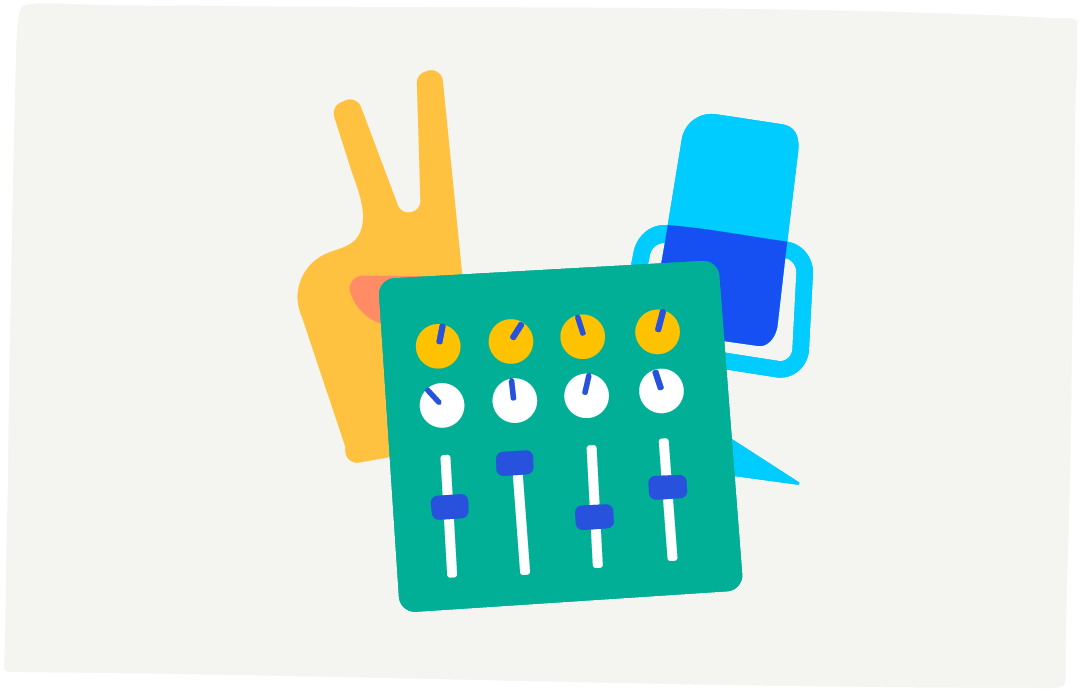 Request a quote & receive it promptly
Arrange a voice over quickly and easily using our online platform. Browse our extended range of voices and receive a quote depending on your desired word count. You can get a rough idea of our elearning voice over rates on our site, alternatively, you can get in touch for a more tailored quote. 
How to start your e-learning
Start a voice over project

Create a Voicebooking account and start your e-learning project.

Select the voice overs

Use the handy filters to create a voice over list from our online database.

Choose the voice that suits your e-learning project

Listen to the voice over demos on our website, read about their experience and availability.

Ready, book and produce

Finally, select the voice-over, find out the price of the job and book it!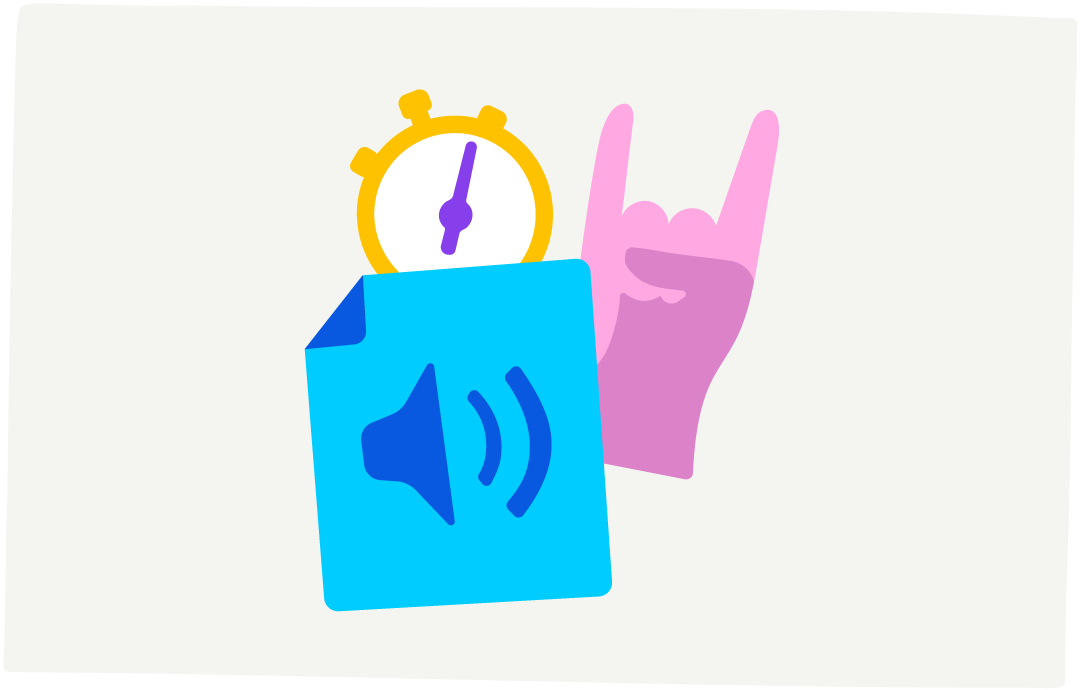 Professionally written scripts
Benefit from a company providing tailored elearning voice over scripts, made specifically to channel engagement. With decades' experience in script writing and the world of voice over, you're in good hands. 
Our top voice overs for e-learning
Quickly choose from our top rated e-learning voice overs? Discover them all on the top voices overview page.
James
He's very fast, often records within 30 minutes of booking, depending on script length. He also convinces with great pacing for long narrations, never sounds rushed.
Melissa
At heart, Melissa is a storyteller providing reads that convey credibility, warmth and power. Oh, and snarky too when needed! She connects listeners to your story.
David EN
David's medium-low voice sounds warm and friendly, yet professional and trustworthy. The audience feels like they're learning from a kind and supportive teacher.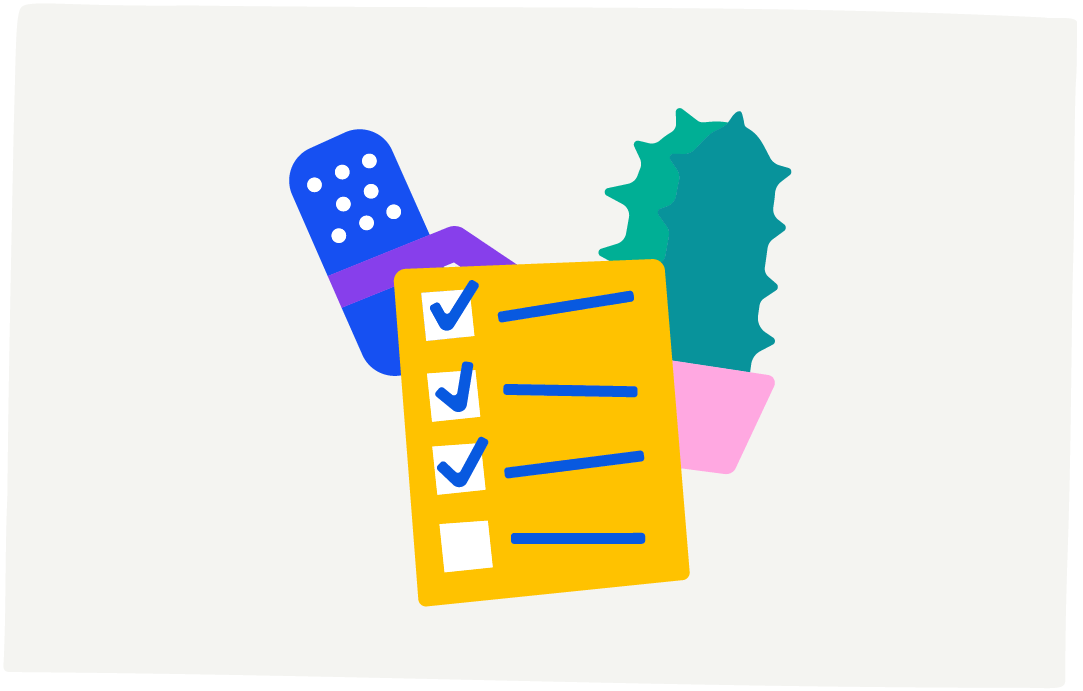 Impactful elearning courses
Online training courses, otherwise known as e-learning, are becoming increasingly important for the training and further development of employees and students. Always keep the user in mind. They need to understand every word in your script, so it's important to keep it simple. Using the less is more approach ensures more impact is felt from your elearning course. 
Do you have trouble finding the right tone of voice? Are you unsure whether to write long or short texts? In short: do you need help? Voicebooking is happy to help you write your script and find the right voice. Looking for writing tips? Then read this e-book full of practical tips for e-learning!
Thousands of creatives and producers rely on us


Thanks to the fast delivery we met our deadline with ease. Actually the speed is just a side-note, because James' voice was spot on: A neutral, convincing voice full of power.


Great service, quick and easy interface, and we have a fantastic account manager who helped us resolve issues despite very last minute script change. Highly recommended.


For Spotify Voicebooking.com is an important tool to help convince advertisers of our power as an advertising medium. We are particularly pleased with the creativity that is invested in the productions and the speed with which you deliver.
Need help casting an elearning narrator?
Finding your voice isn't always easy, that's why we're here to help you. Feel free to get in touch with any questions you may have, no question is too wild!