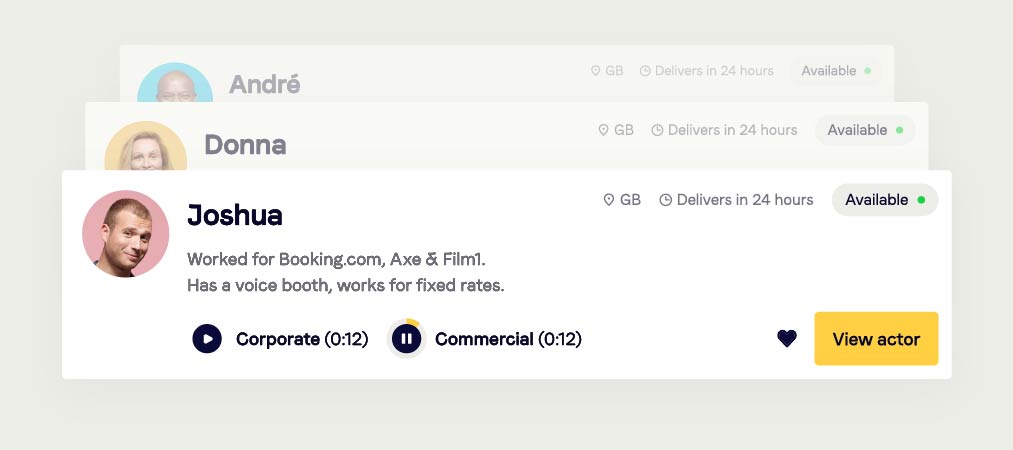 How we approach sound design
Voicebooking makes things simple. We take audio production off your hands, from voice overs to audio mixing, taking the studio out of the equation.  You can listen in, in real time, all remotely. This can all be arranged in-house at the click of a button.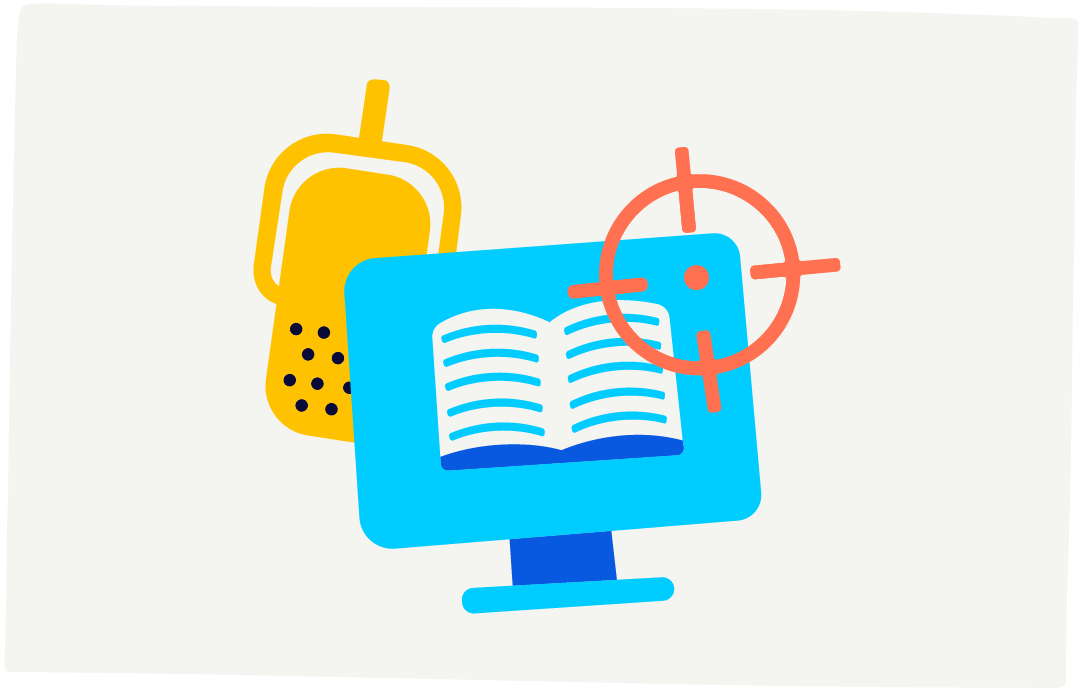 The right amount of attention for the best impact
Sound compliments your film, website, video, web videos, radio show and podcast(s), it's important to give it the right amount of attention in the studio to ensure the best impact. Voicebooking can assist you with sound design too.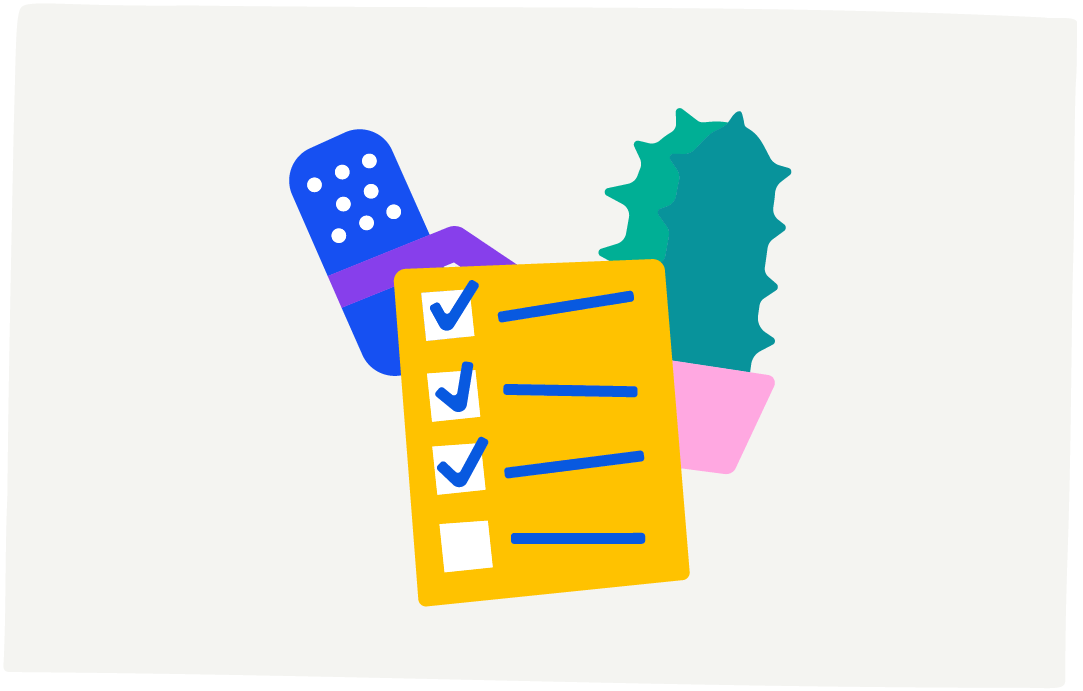 Brief our sound designers remotely
Whatever project you're working on, our experienced Amsterdam-based sound designers understand like no other the impact that sound design should have. They understand that nowadays, you'd prefer not to come in to the studio for every little thing. Our audio team is specialised in remote working, saving you time, money and hassle.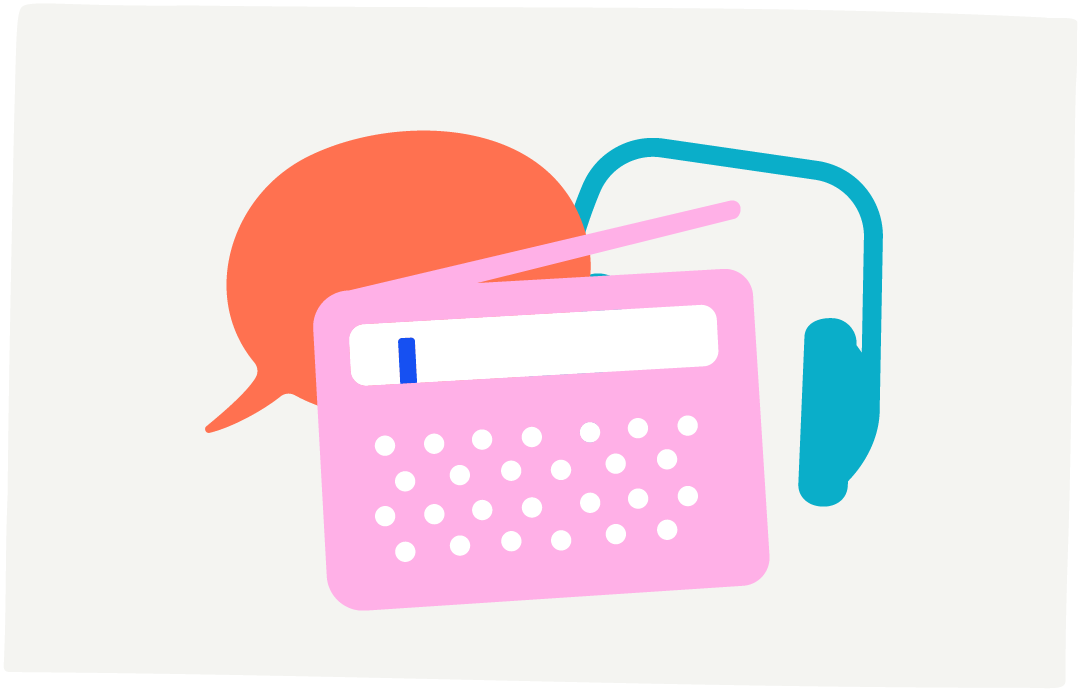 We'll take care of your audio
Alongside sound design, you can also easily arrange your audio, podcast or web video recording and audio post processing online. We have a whole team of audio engineers who are more than happy to help you. That way, your audio editing can be sorted in no time, and you only pay for what's needed.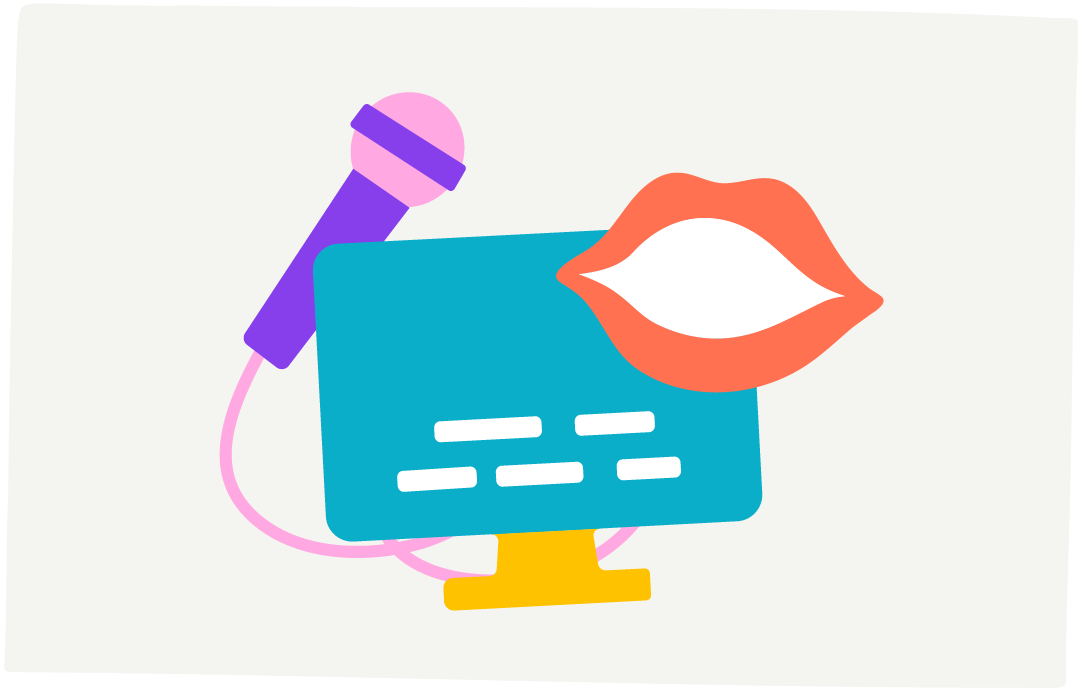 Budget-friendly audio post production
We understand that many projects need audio post processing nowadays and have a budget in mind. At Voicebooking, audio post processing starts off small. This is reflected in our rates, which start at €79 for editing and mastering an online video of up to 2 minutes long.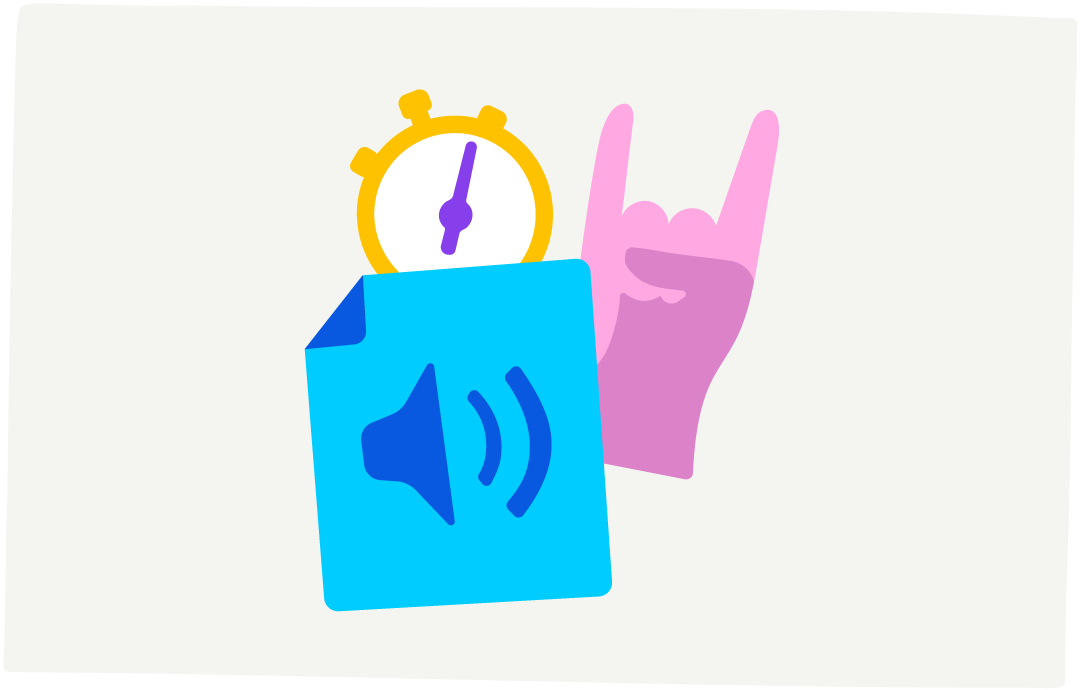 Useful sound design packages
Voicebooking utilises a helpful package system, which you can easily tailor to the needs of your project. Our sound design range starts with the Sound Design 'Light' package. Starting at just €199, you will receive professional and subtle sound effects for your web video, including a stock music track and audio mixing/mastering for up to 90 seconds.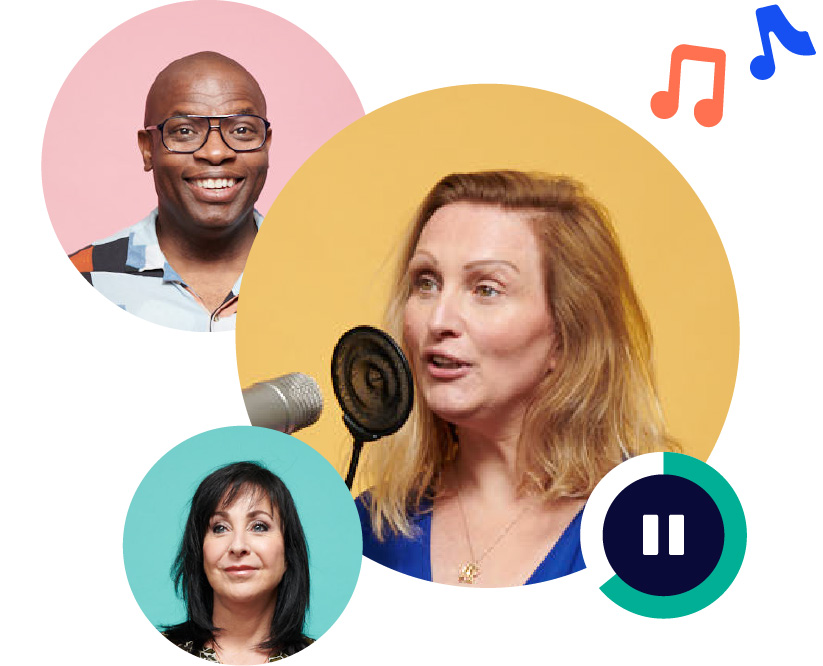 Create your ideal sound environment
Need sound effects? Not a problem. Our Amsterdam-based sound designers can realistically re-enact ambient noise, footsteps or background noise. Our rates for this start at €299, including audio mixing and mastering. If you need a stock sound logo, we have a comprehensive library of ready-to-use sounds. If you need a catchy opener for your podcast, including music, scriptwriting and voice over, we offer this too, with rates starting at €499.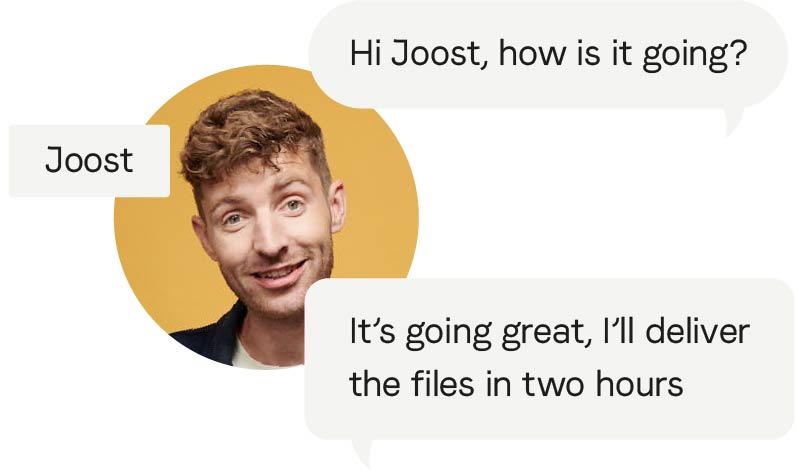 Prefer to be at the recording in person?
Want to take the reins and be there in person for the recording or audio mixing? That's also possible. Just book our via studio directly. Or (you would be surprised how easy it is!) log in online and listen in during the process for even more collaboration and direction. You can book our high-end sound studio from € 150 per hour. You can easily select your preferred option by clicking below.
Sound design services
Sound Design
Our sound designers make the very best sound effects to bring your web video to life. Including: stock music track and mixing/mastering. Up to 90 seconds.
Lifelike 'Foley' sound for your video
Didn't record any set noise? No problem. Our sound designers make ultra realistic environmental sound effects, footsteps, or background conversation. Includes mixing/mastering.
Sound logo (stock)
Looking for a memorable tune especially for your brand? We have a library of sound logos that you can use straight away!
Sound logo (custom made)
Looking for a memorable tune especially for your brand? Together we can compose the perfect sound logo from scratch.
Interested in sound design?
Looking for sound design in Amsterdam? Voicebooking has got you covered. Feel free to get in touch by clicking on the button below, our support team will be happy to help you.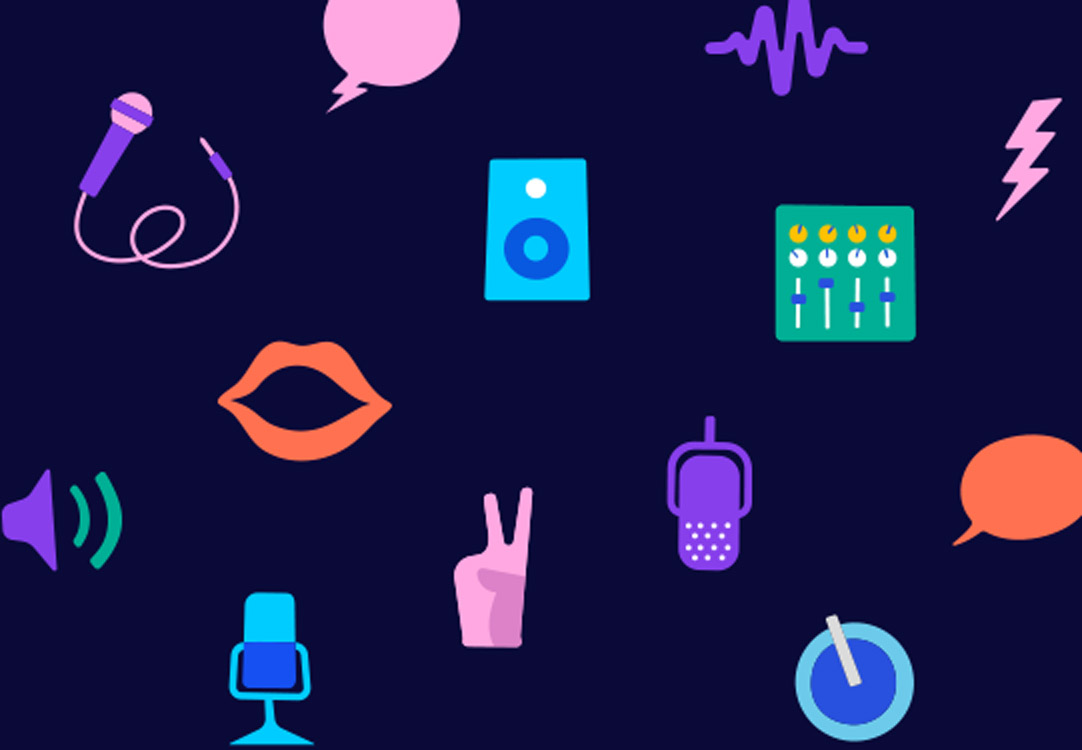 Frequently asked questions
Sound design is the process of creating sound to enhance the overall atmosphere. This could be anything from background music to atmospheric sound effects. Typically with voice over projects, sound design will involve creation of background music and sound effects to complement the message conveyed.