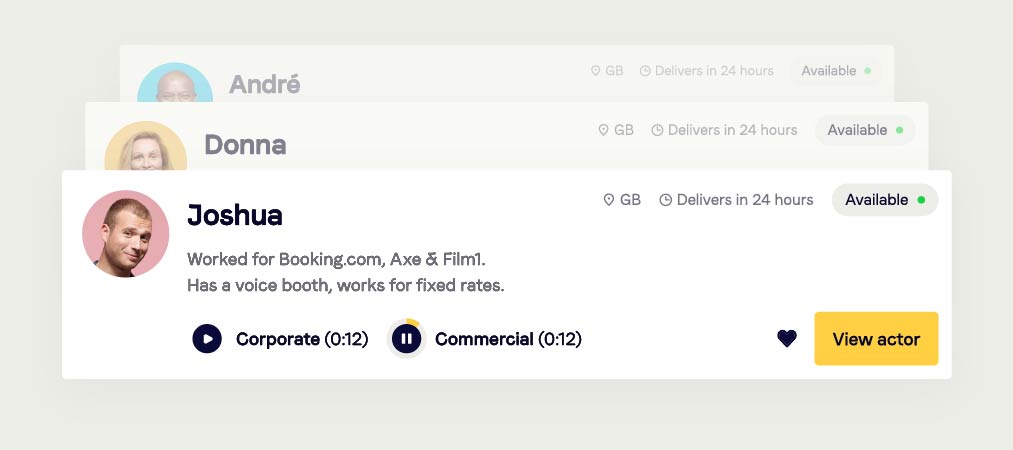 The best narrative voice actors for audiobooks
The audiobook popular? Well and truly! The number of people listening to audiobooks continues to increasing. Not only among the new, but also among the old generation of book lovers. And enjoying a good audiobook can only succeed if the voice over tells everything in such a way that the listener remains fascinated until the end. At Voicebooking you will find the best and most voice actors for audiobooks. But not only that. If you like, we can also take care of the recording or, if necessary, the entire production.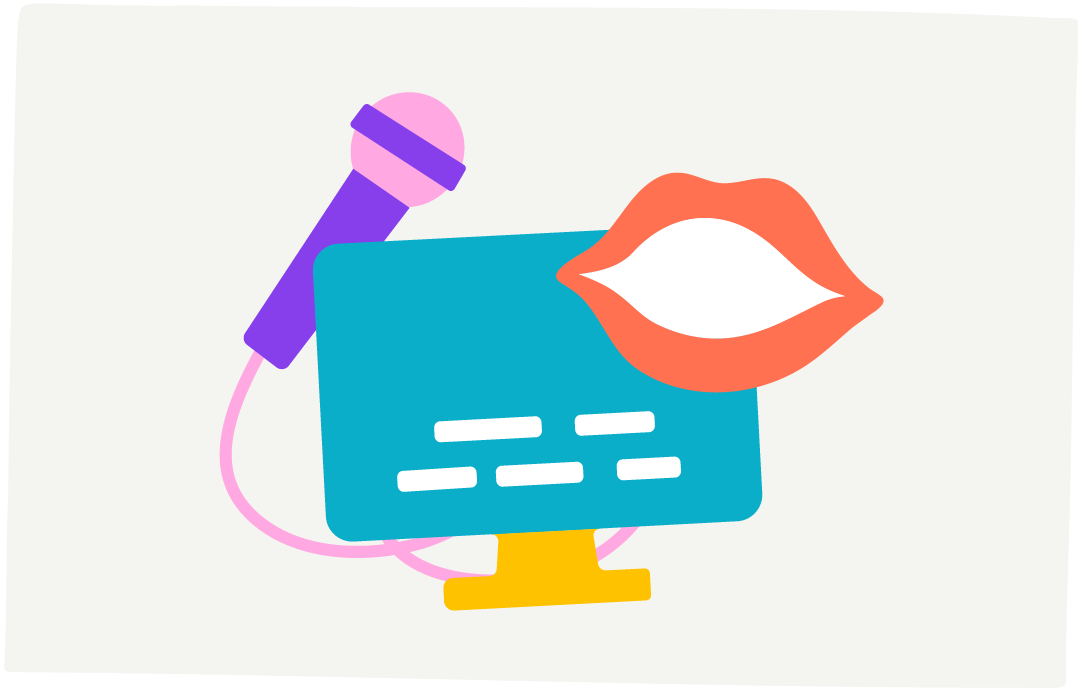 The right voice over for every audiobook
At Voicebooking you will always find the right voice talent for the voice over of your audiobook. Whether you want a Dutch voice over or a voice over in a completely different language. With us you can even find celebrity voice talents for your audiobook voice over. The greatest common denominator of all our voices? They know how to play and captivate your listeners like no other. From start to finish. In four simple steps, you start your own successful audiobook voice over project. You create an account, select the voice over(s) from our online database, choose the voice over that best suits your audiobook and after seeing our fixed price, you can confirm and book.
How to start your audiobook project
Start a voice over project

Create a Voicebooking account and start your audiobook project.

Select the voice overs

Use the handy filters to compile a voice over list from our online database.

Choose the voice over that suits your audiobook project

Listen to the voice over demos on our website, read about their background, experience and availability.

Ready, book and produce

Finally, select the voice over, find out the price of the job and book it!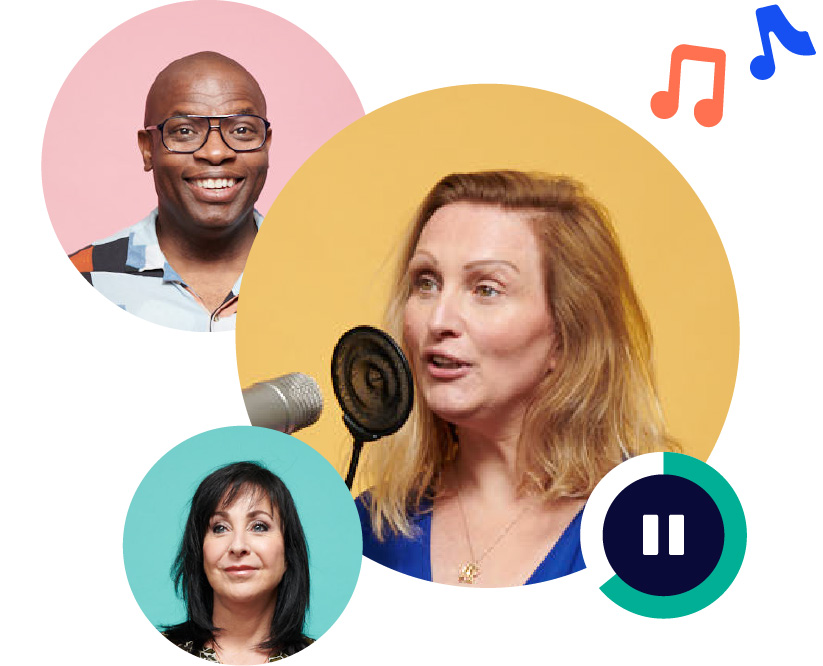 The audiobook: perfect for our busy lives
Never before have audiobooks been so popular. Not surprising in these busy and volatile times we live in. We have less and less time, yet every now and then we like to dream away with a good book. With an audiobook, you can do that almost anytime, anywhere. While driving, running or going for a walk, for example. Even household chores become fun when you simultaneously listen to a novel or thriller. Not surprisingly, the demand for professional audiobook voiceovers is growing rapidly. At Voicebooking we have a wide range of highly experienced audiobook voiceovers.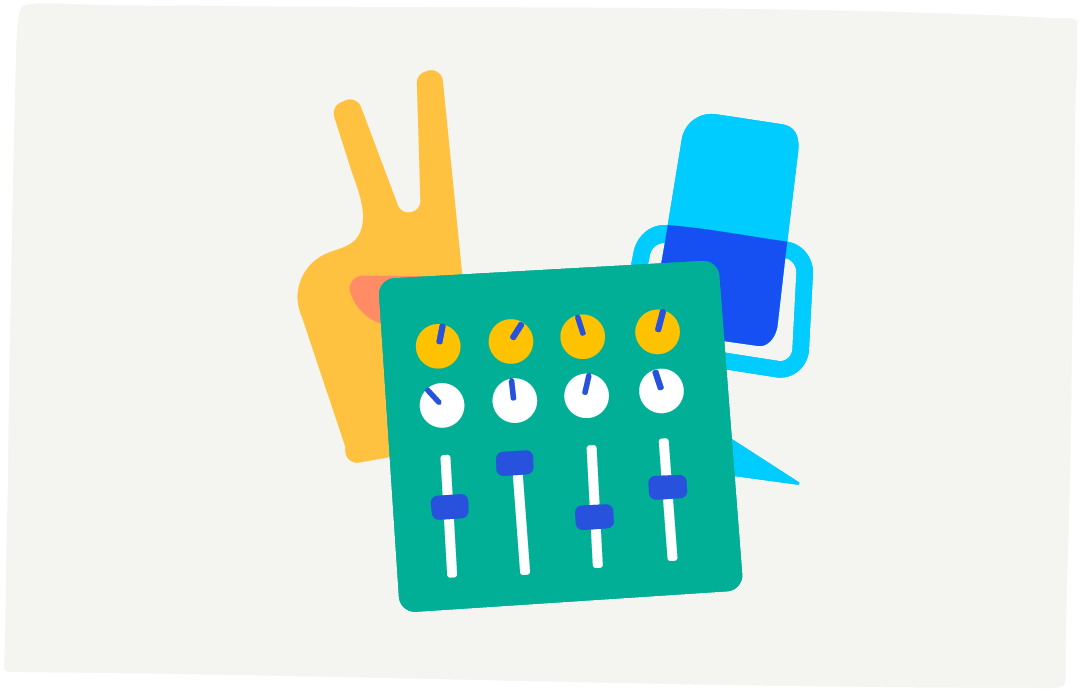 How to find that one perfect audiobook voice over
Finding your perfect voice actor for your audiobook is a sure thing, because Voicebooking has as many as 3,000 voice-over voice actors. That's an extensive database! After logging into our web shop, you can easily filter the characteristics you're looking for in your audiobook voice talent. Create a list of favorites and voice casting is even easier. Just share with colleagues and decide together. Easy as that. Want to know more? Read more about choosing the right voice actor in this blog article.
Thousands of creatives and producers rely on us


For Spotify Voicebooking.com is an important tool to help convince advertisers of our power as an advertising medium. We are particularly pleased with the creativity that is invested in the productions and the speed with which you deliver.


Thanks to the fast delivery we met our deadline with ease. Actually the speed is just a side-note, because James' voice was spot on: A neutral, convincing voice full of power.


Great service, quick and easy interface, and we have a fantastic account manager who helped us resolve issues despite very last minute script change. Highly recommended.
Trusted by over 25.000 brands & producers in more than 70 countries









Need an audiobook narrator?
Our multilingual support team is here to help you every step of the way. Feel free to contact us if you have any questions. No question is too wild, that's what we're here for.