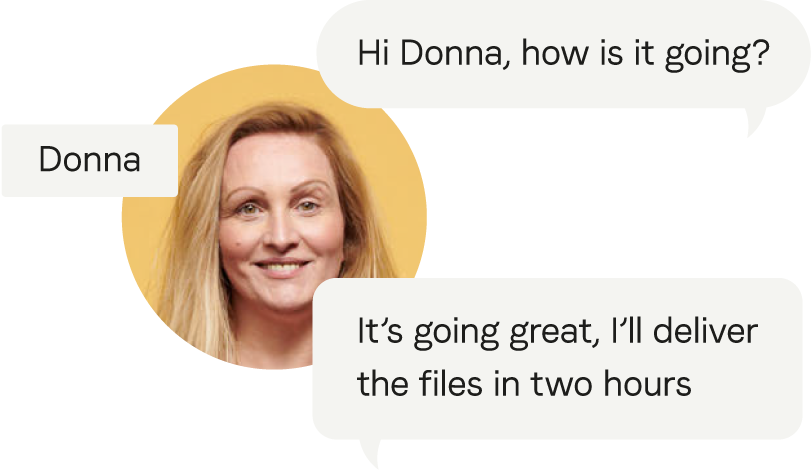 What you should know if you want to make a radio commercial
Spot advertising includes programmed and pre-recorded adverts that are usually included in a commercial break. With non-spot advertising, programmes are sponsored. You can recognise this if a programme is 'made possible by' a certain brand. Or, it can include some form of branded content with a focus on a certain product or company.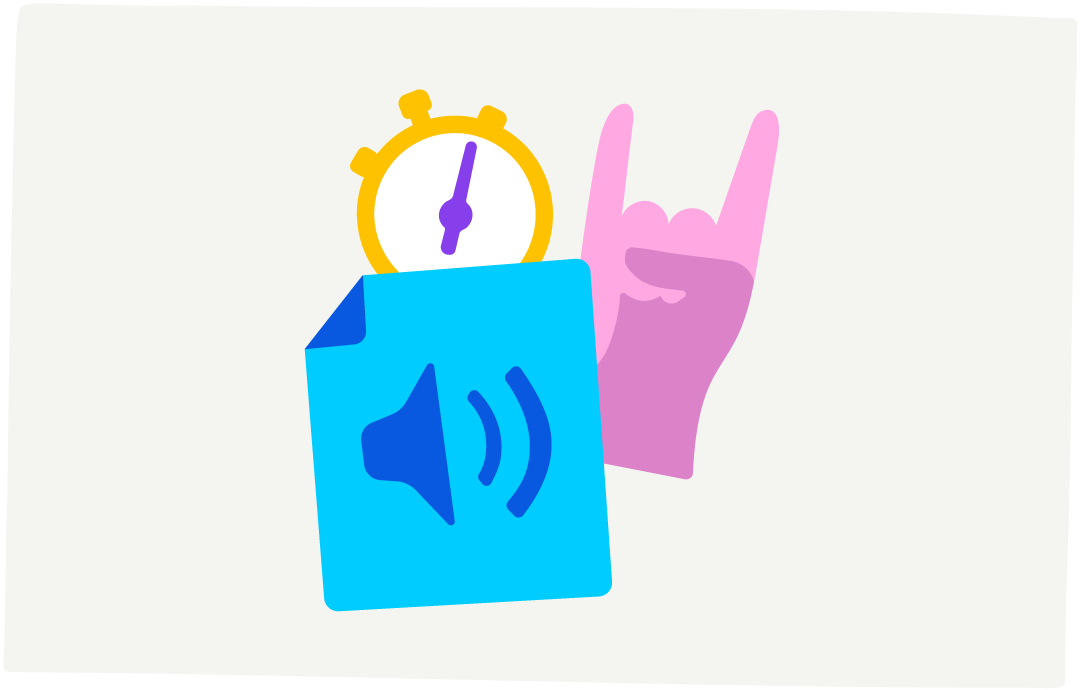 The rise of radio advertising
Thanks to the introduction of social media, there has been a shift from traditional, above the line (TV, radio) to internet advertising (digital channels such as Google, YouTube, Facebook and Instagram). Thanks to the rise of digital radio and audio streaming services such as Spotify, we can see that radio advertising is becoming more popular again.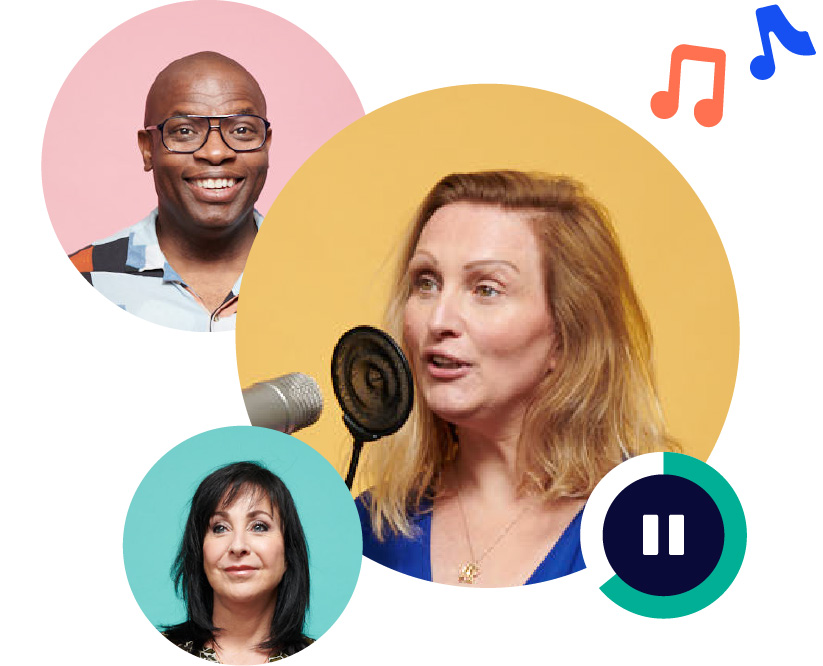 Radio is truly unbeatable
According to RAB director Liedewij Hentenaar, radio is truly unbeatable when it comes to listener reach and attention. "It's the biggest everyday medium and continuously growing. Advertisers should advertise in this quality programming environment to reach this particular target group, made up of millions."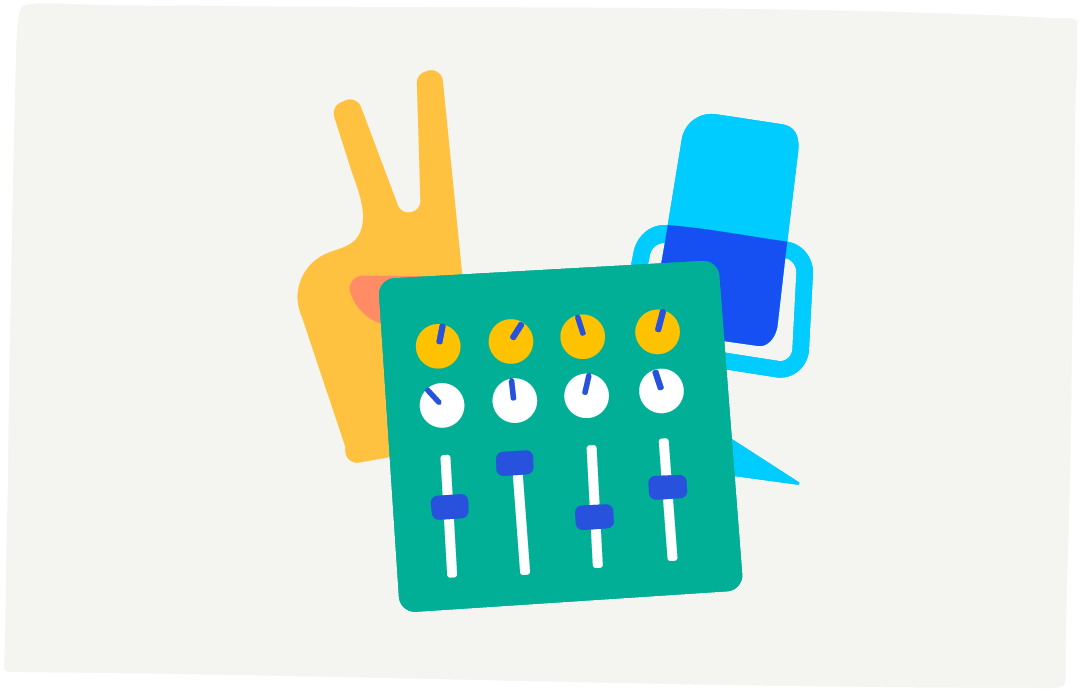 Additional sales
To produce a radio commercial that resonates with the target group and achieves the desired effect, it's important to have the right mix of ingredients, such as a voice over who knows how to portray the message like a pro, a jingle that captivates and a call to action that spurs the listener to do something. It's apparent that radio commercials work, by the additional sales measured after the commercials have been broadcast.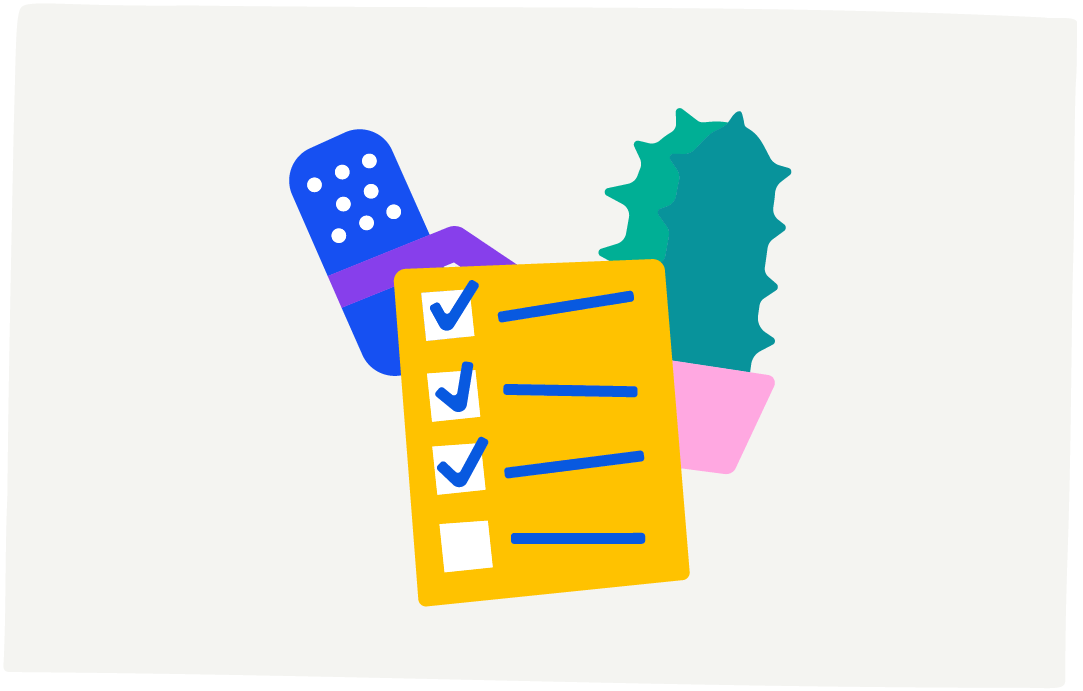 Fixed production rates
Even so, audio advertising is usually the last thing on a brand's mind. Whether it's because of tight deadlines, or working on a budget. That shouldn't have to be the case, because with Voicebooking it can be done quickly and without costing the earth. Whether it's a commercial for radio, tv or for an app; at Voicebooking, we work with fixed rates and our experienced voice actors can deliver your project within 1 working day.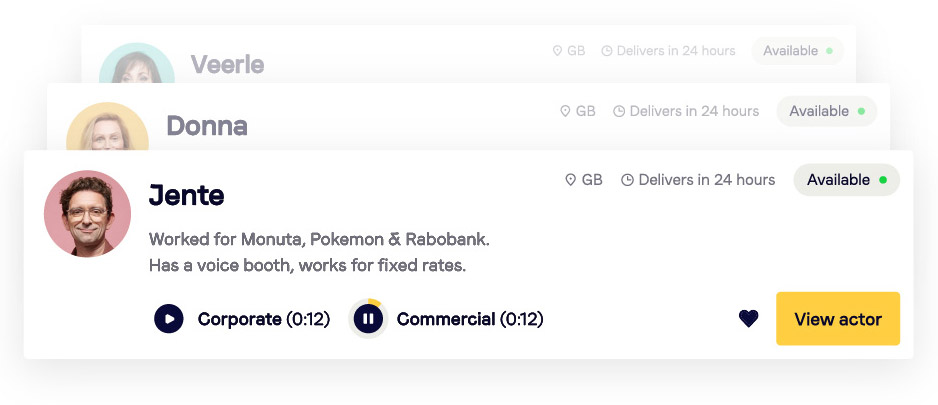 Discount on more than one radio commercial
Speaking of fixed rates: on our site, the voice over rates are clearly listed per channel. If you have a production that includes more than one advertisement, the rates usually don't increase according to the number of advertisements. How much a voice actor charges in that case, differs per person. It also depends on the type of production. There's a good chance that a voice actor will charge a different rate for 20 radio commercials about dog kennels than 20 commercials for the country's largest beer brand. Our booking agents will be happy to negotiate a good deal for you.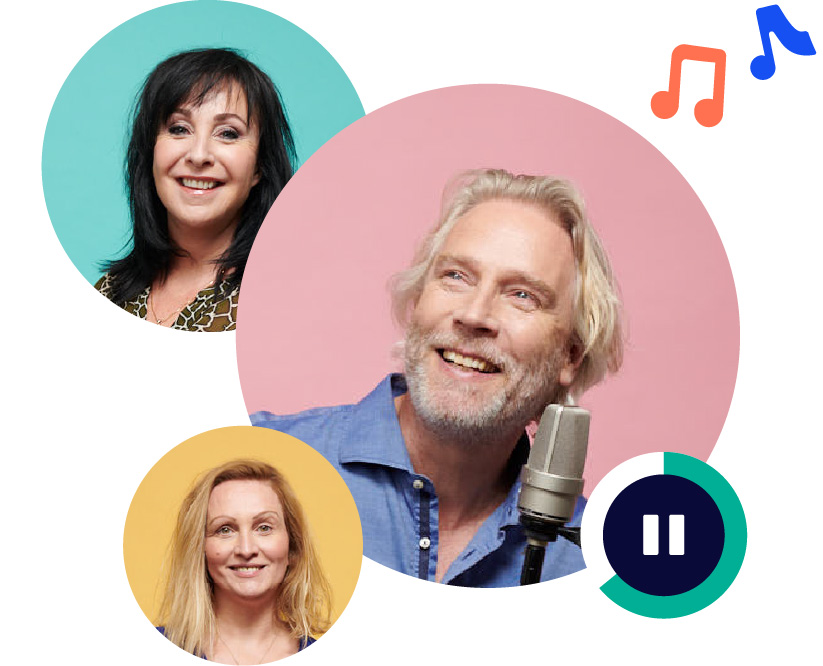 Start with a good briefing
If you want to develop a good radio commercial or campaign as an advertiser, a good briefing is the best place to start. Assessing a script is a tricky one though. A radio commercial, or an entire radio campaign, usually only comes to life once factors such as the right setting, tone, sound and mood form a synergetic whole. That's why it's always good to just let it happen in the studio. Recording a script version that's been pre-approved is always a good idea.
9 tips for great radio commercials
Ensure the right starting point - Always let the script be your starting point, especially when it comes to recording in a home studio. This is important because before recording, you need to agree on the message and the offer you're trying to communicate. It's an added bonus if you can adapt your script as described above to everyone's advantage.
1 commercial, 1 message - How hard is it to juggle several things at once? If you ask your listener to catch several balls at once, they usually end up not catching any, which means you end up missing the mark. So: keep it simple! If you really must communicate more than 1 message, make a series out of it and alternate the commercials. In terms of production, this isn't that much more expensive and enriches your radio campaign.
Focus on your target group - Target group, target group, target group – your production should focus on your target group from the very beginning. Makes sense, doesn't it? This means you should always write with your target group in mind. Make use of their language, what they do and their habits. Ask yourself what your target finds important and base your message off that.
Name your brand at least twice - Research shows us that if you want to be remembered, you need to say your brand's name at least twice in a commercial. The best thing to do is to say your brand name at the beginning and at the end. Advertisers who do that achieve more brand recognition. If you say your brand's name too many times, that can work against you and actually become irritating.
Say it 8 times - If you want your radio commercial to have the desired effect and encourage people to buy your product or influence their behaviour, according to media experts, it's essential that the listener hears your message at least 8 times. This is a fact that every media strategist will take into account. Frequency and repetition are important ingredients for a campaign's success.
The finishing touches - Use music and sound effects to strengthen your message (don't worry: one of our operators can help you with this like no other). Imagine you're making an advertisement for a navigation system and your radio commercial is set along a motorway – in that case it's good to add the right sound effects to heighten the experience.
Timing is very important - If you're making a radio commercial that's a few seconds long, take the message length into account. Don't overfill your commercial, and be mindful of the voice actor's speaking rate. We understand like no other that you have lots to tell, but if a commercial is too full it can happen that your message doesn't come across well. So – don't rush it.
Read out loud - Read the script out loud and be mindful of pausing where needed. To ensure your timing is good, read the text out loud and clear. Then you'll suddenly realise the text needs to be at least 6 seconds shorter dan the length of the finished advert. This gives you room for pauses. 'Less is more', a well-known phrase that applies here too. The less you give them, the more your listener will get out of it.
Ensure you have the right voice - Of course, we've already covered several aspects that come into play when it comes to creating a radio commercial that's truly effective. In any case, make sure your chosen voice fits in with your target group. The voice over should be able to tell the story powerfully and convincingly. The voice should be one that the target group identify them. Voicebooking can help you connect with the right voice over, quickly, easily and hassle-free, in more than 80 languages.
Thousands of creatives and producers rely on us


"For Spotify Voicebooking.com is an important tool to help convince advertisers of our power as an advertising medium. We are particularly pleased with the creativity that is invested in the productions and the speed with which you deliver."


"Great service, efficient and simple interface. We have a fantastic account manager who has helped us problem-solve, despite the last-minute script changes. Highly recommend."


"Thanks to the fast delivery we met our deadline with ease. Actually the speed is just a side-note, because James' voice was spot on: A neutral, convincing voice full of power."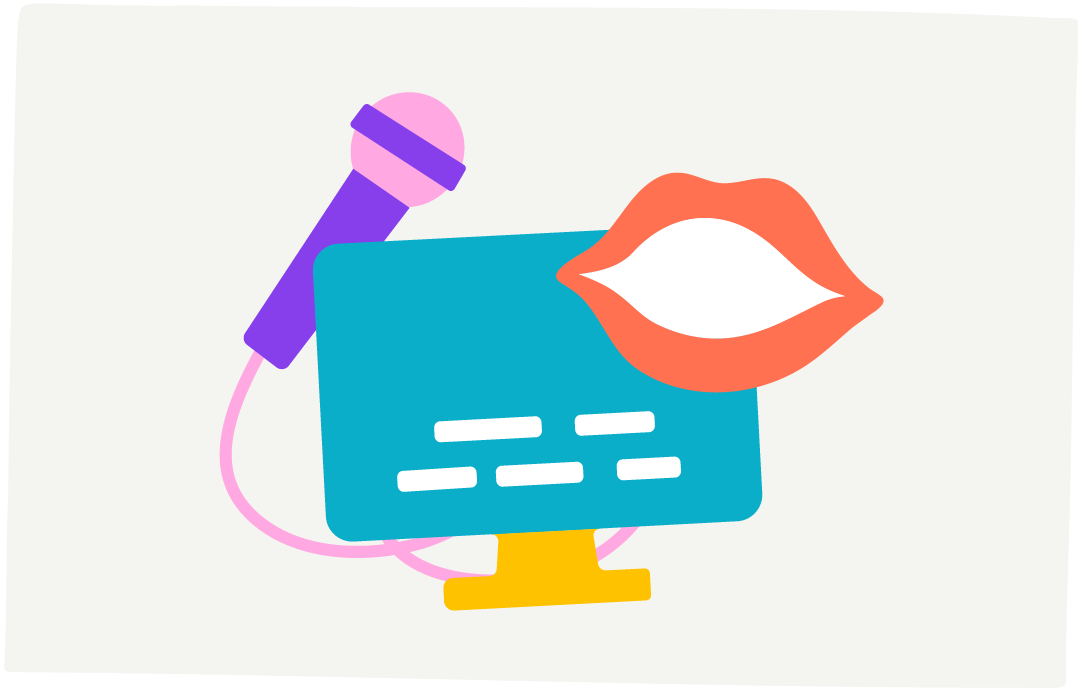 Our studio services
Voicebooking can also help you with castings, localisation management, podcasting and other studio services such as white labelling. That's why we're well on our way to becoming the largest voice over agency in the world, with a straightforward booking system which makes it easier to book the right voice over for any kind of production within 24 hours or less – at a competitive rate.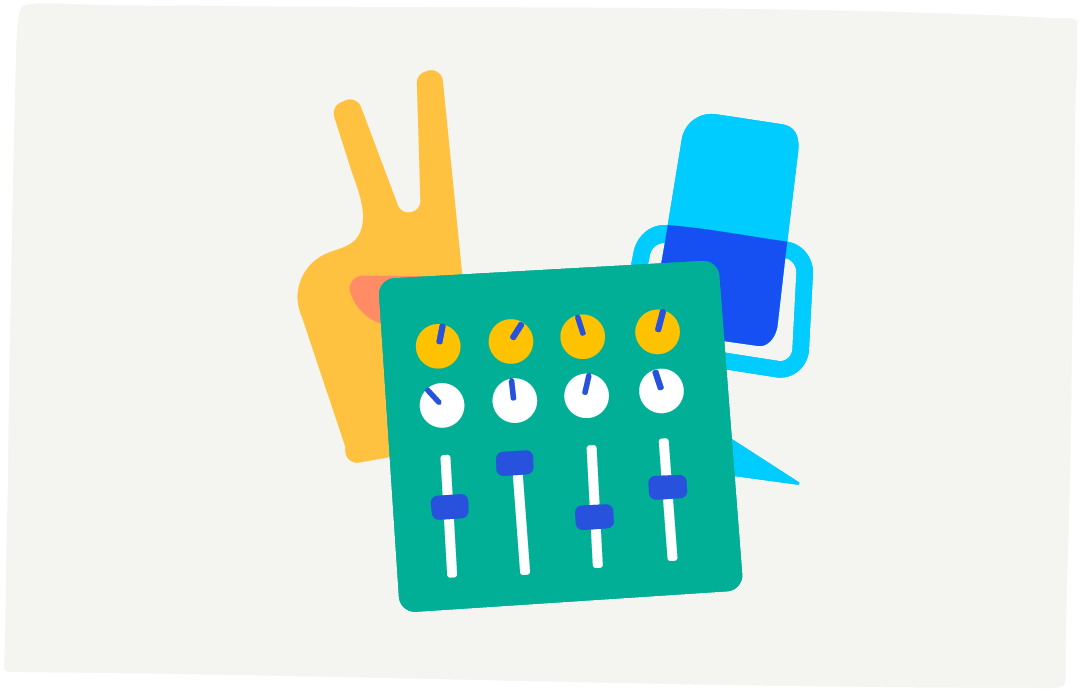 Book, record, done
A great voice over, delivered quickly and at a competitive rate – that's our promise to you. That's the reason why Voicebooking works so well with the thousands of producers in The Netherlands and beyond. You can book a voice over online and our team can help you at any point in the process. That's why we've moved our expertise online and why we're capable of building on our existing process to make it as simple as possible for our clients. That means you don't even have to leave your house.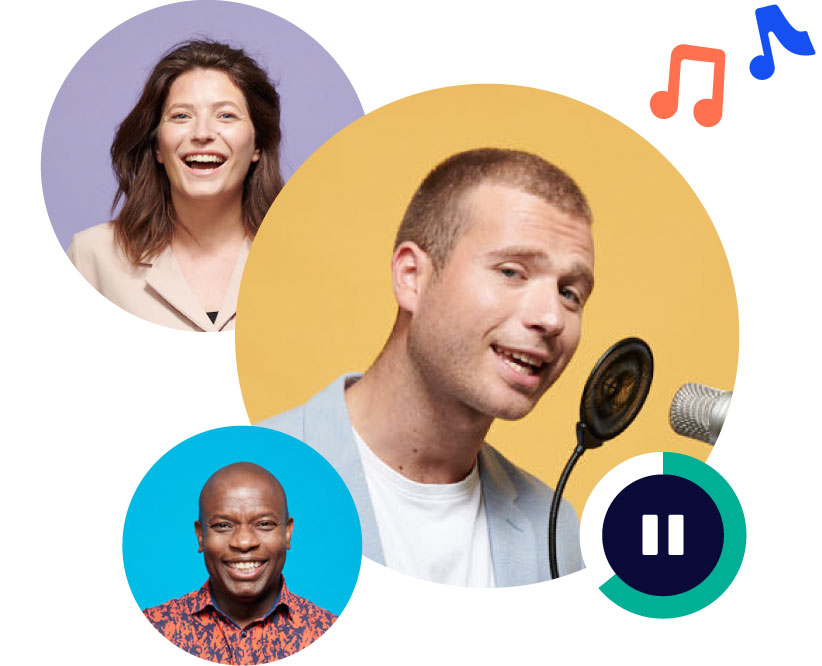 Ready while you wait
Want your video to be in 20 languages, or want to have your script tested for length and tone of voice, free of charge? At Voicebooking, your production can be finished without you even having to interrupt your meeting. That's what we call full-service audio! Discover the benefits of how we work, because one voice over agency is not like the other.
Want to make a radio commercial?
Want to make a radio commercial quickly, easily and affordably? Voicebooking can take care of it and guarantees 100% satisfaction. Start looking for the right voice now. If you want to find out more about what we can offer you, or want us to take on the production of your project, don't hesitate to get in touch.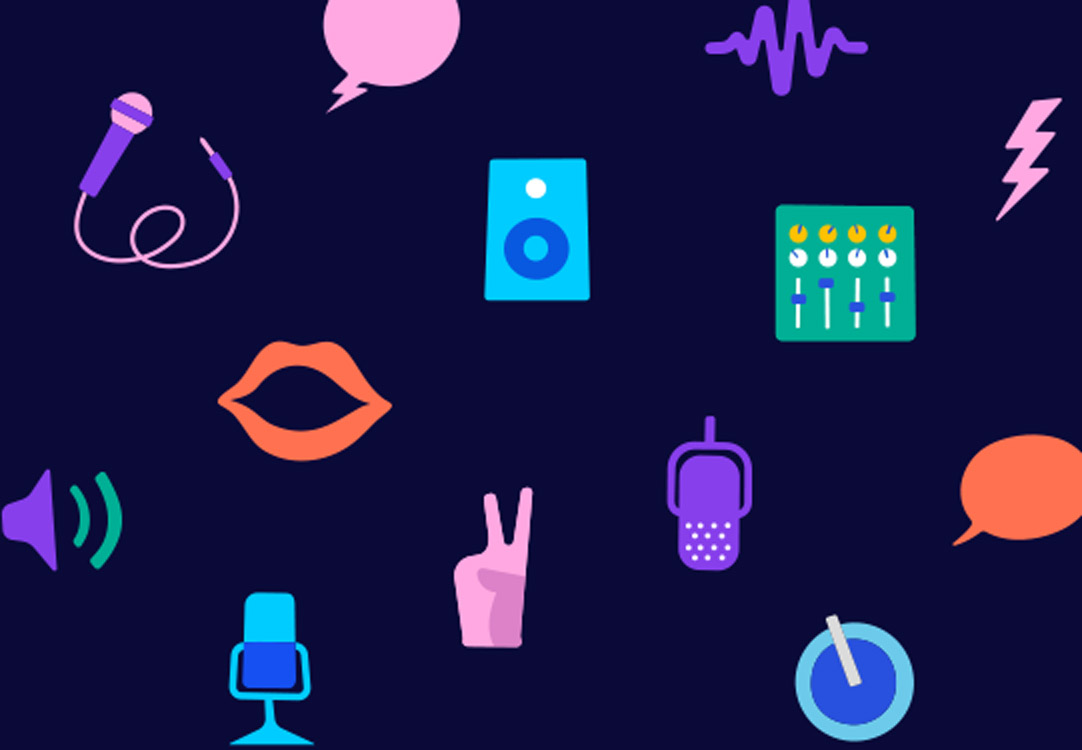 Frequently Asked Questions
A radio voice over is a voice over specialised in engaging the audience using voice alone, typically a more heavy sound than your typical voice over. A radio voice over will typically convey a more heavy sound as they tend to sit closer to the microphone. Radio voice overs are key for ads that involve no visuals and are trying to convert users through sound alone.
For a radio ad script, it's important to grab a user's attention by relaxing and relating with the listener (no one likes their music being interrupted). In a radio ad it's especially important to show the true USPs of your product or service and how you can help solve the problem in place, which is typically within 12 to 40 seconds. Think: AIDA (Awareness, interest, desire, action).
Considering there's an array of potential customers available via radio, it's key that you have a professional radio script. Every radio ad should have a well written script, designed for user engagement, as you don't have the visual factor at play here, a well written script is key for ensuring you convert your target audience in the short time you have.