Working remotely with voice overs 2023
At Voicebooking we have specialized in remote recording voice over work for over 10 years. And to be honest: during the first years it was quite a puzzle. How do you build a professional team of remote & online voice actors? How do you make such a process as fast and flawless as possible? In this ebook we combined what we learned and what you need to know when working remotely with voices from home.
In this ebook you will learn: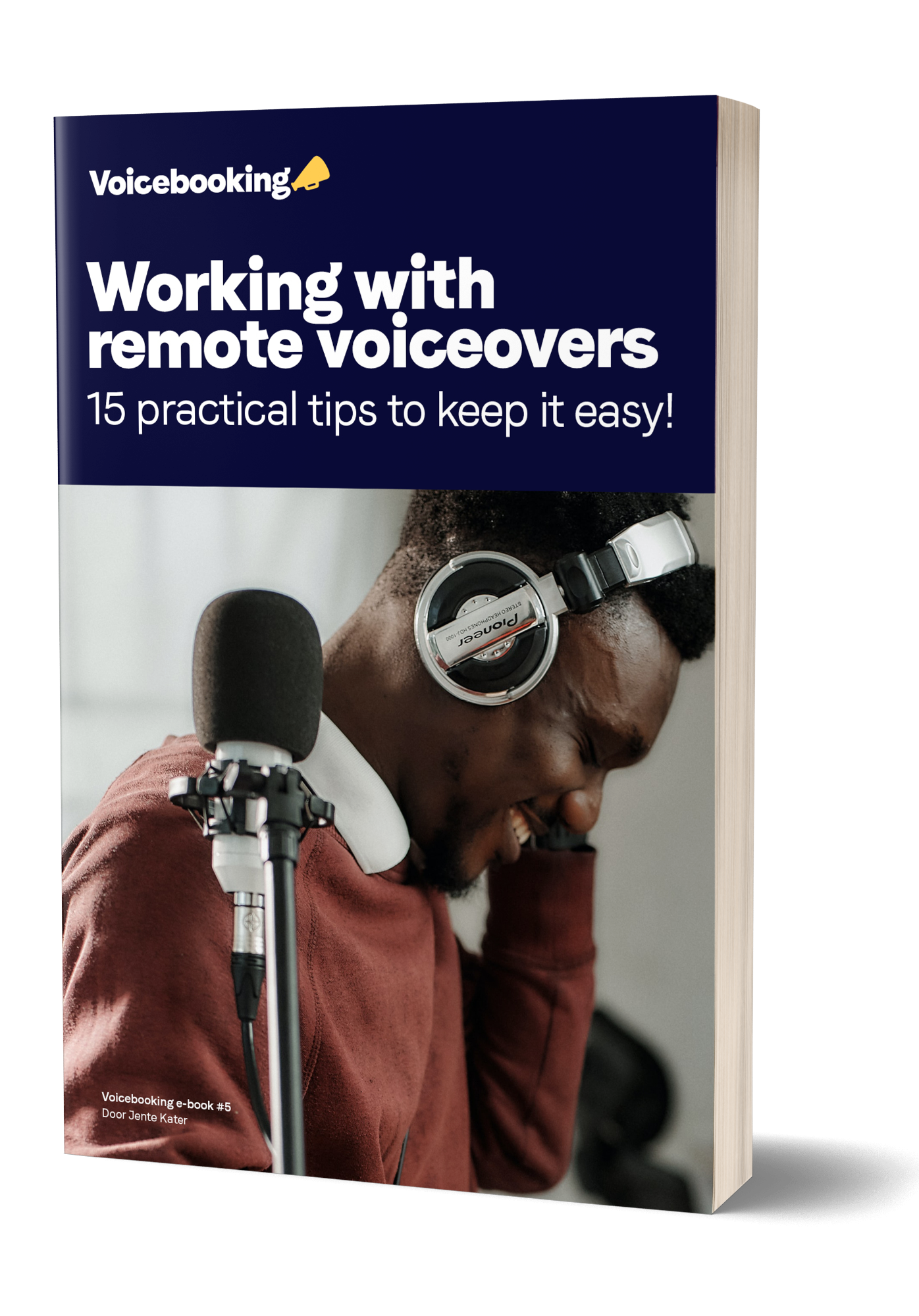 What you should keep in mind when working with a remote home voice over
How to facilitate effective online communication with a voice over actor
Tips and tricks for creating an online video with voice work from home
How we determine whether a voice over is a good fit for Voicebooking and for you!
About the author
Jente Kater is the founder and CEO of Voicebooking.com, the fastest growing voice acting agency in Europe. It maintains a web shop format and provides 24-hour delivery by professional voice talents, who record in their native tongue from locations around the world. Jente loves writing about audio-visual communication, copywriting, media and radio. Prior to Voicebooking.com he was a DJ for various national radio stations in the Netherlands.
Looking for the perfect online voice over actor?
Voicebooking has facilitated thousands of voice over projects in coming to life in the online world. Whether a corporate video, advertisement, e-learning, podcast project, we can do it all. Take a look at their profiles and contact the voice actor directly through our chat with a voice over feature