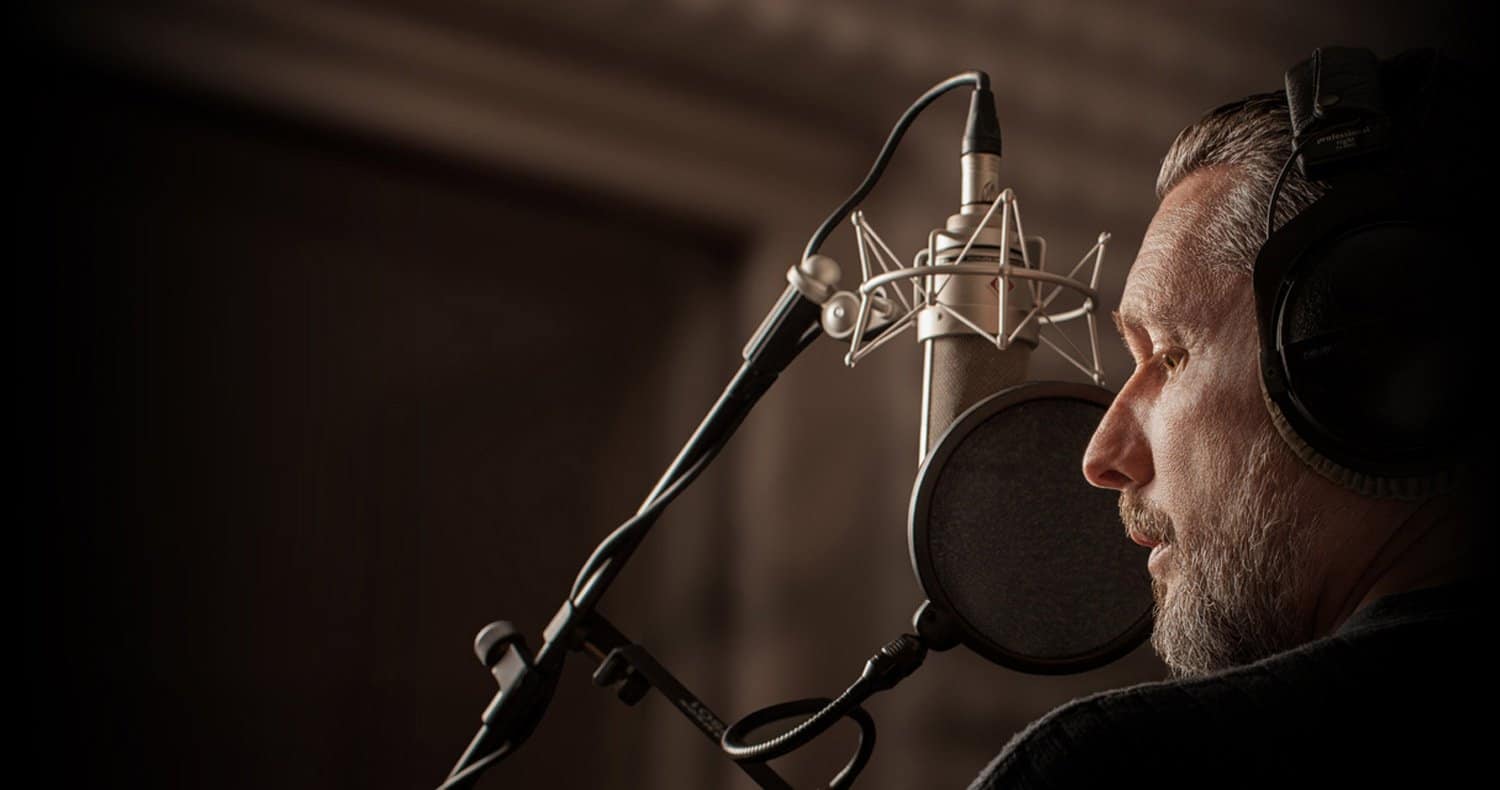 Voice over wanted?
The world's fastest working voice talents – ready to record
The easiest way to book a voice over
Cast a voice over, book them and let them record. It's surprising how quick you can do it. Search for a language or go to our voice overs
Why make it difficult when it can be so easy?
Book a voice over as easily as ordering your jeans online. We make a sport of the process,
to make it easy and get you through it as quickly as possible.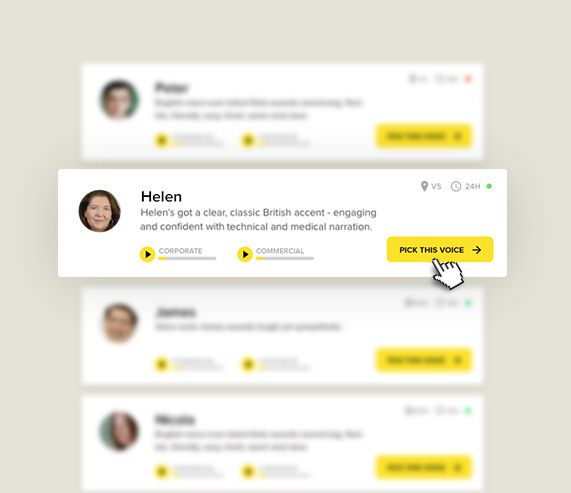 Cast your voice over quickly
A comprehensive database limited to 25 voice overs per category. Quick to search but broad enough to find exactly the right voice. So you can still see the wood for the trees.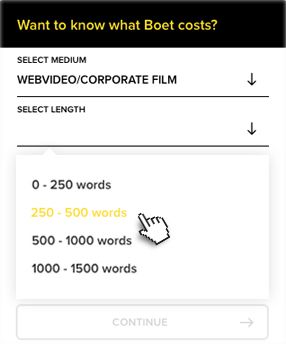 Get the price right away
Want to know how much the voice over costs? That's not just handy, but nice and transparent too. It's also why we can often deliver quicker than other can quote.

No fuss briefing
Set up a project and use the tone of voice selector to tell the voice how they should sound. You can even direct them yourself. Or simply login to their studio.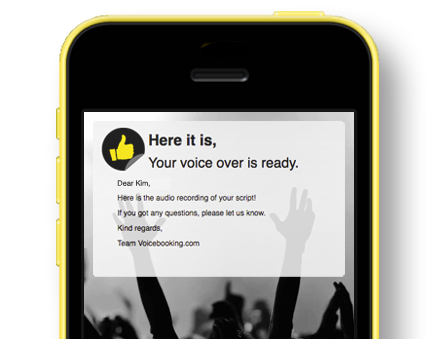 Receive the recording quickly
You'll see the whole process has been developed to make it both quick and easy. No fuss, and that means no hidden costs. Easy. So you can move on with your production.
Thousands of creatives and producers rely on us
Spotify
For Spotify Voicebooking.com is an important tool to help convince advertisers of our power as an advertising medium. We are particularly pleased with the creativity that is invested in the productions and the speed with which you deliver.
Booking.com
Great service, quick and easy interface, and we have a fantastic account manager who helped us resolve issues despite very last minute script change. Highly recommended.
KRO
Thanks to the fast delivery we met our deadline with ease. Actually the speed is just a side-note, because James' voice was spot on: A neutral, convincing voice full of power.

New Developments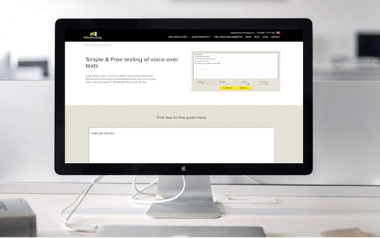 Voice-over Generator free to use
Need to quickly create a guide track, or need a sentence for a voicemail? With our AI voices you can do it with the press of a button.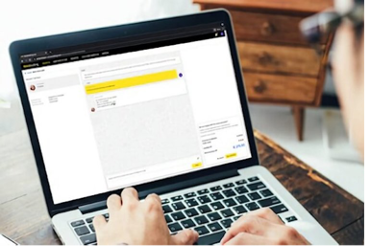 Direct contact with voice over?
Questions for the voice over? This is now possible even before booking. Read more about our latest function!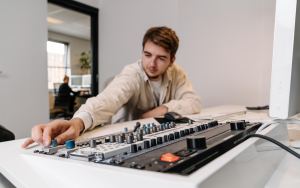 Remote sound studio services
Editing. Sound design. Mastering. That too can be easily and quickly arranged via Voicebooking. Completely remote, so top quality for a competitive price.
Listen and convince yourself
All around the world, hundreds of top voice overs, ready and waiting to record your text.
In 10 seconds know their price and within 1 working day they'll record your script.
Questions? Get in touch