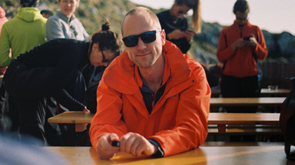 Customer stories
Interview with Jerry Renes
We would never be able to work on such fantastic projects if it wasn't for our amazing clients. That's why we've interviewed several of our clients about their work, what inspires them and their work with Voicebooking. This time we spoke with Jerry Renes from Clarify.
Why do you like working with Voicebooking?
'With Voicebooking, you can order high-quality voices quickly and effectively. Prior to working with Voicebooking, we would book the voice actors ourselves, but this means a smaller pool to choose from. We also like the fact that you can indicate what tone of voice you are looking for with an audio fragment. Voicebooking has a well-functioning system, supported by their team, who are always available. To us, that ensures that they will deliver and that the finished product will be of high quality. Whether it's a one-off project, or a video that needs to be in 30 languages.'
What recent project are you most proud of, and why?
I think that would have to be The Ocean Cleanup. The goal that Boyan Slat and his team are working towards deserves all attention it can get. If this project is successful, the whole world benefits. That's why good video explainers are a must; producing them is an amazing challenge for us. So far we've completed 3 great animations that have given us a lot of exposure.
I'm also proud of the new illustration style we have developed for Rabobank. The illustrations are widely used and can be seen in a number of TV ads we've worked on. It's great to think that as a child, you were a client of Rabobank and now Rabobank is a client of ours.'
What is your approach to both the creative and production process?
'We follow a clear process, in which we involve the client in making important choices. Only then can we get the best results and not lose time unnecessarily. Our method needs to be efficient, but also allow room for creativity; that's why we have started utilising the "sprint method" more.
We are a serious creative company – you can see this in the people working for us. Critical when it comes to the content, but brimming with creativity and skill. People here are capable of drawing a six-headed dragon in a matter of seconds, or animating a gnome juggling eights bunches of flowers.'
"Voicebooking has high performance system, together with a team that's always within reach. For us this means we can assure a certain delivery speed and quality"
How is that different to how other, comparable companies work?
'In our sector, you see a lot of agencies that go for quick and cheap, by constantly relying on the same storylines, illustration styles or below-par animations. There's definitely a market for that, but that's not where our ambitions lie. With us, people might pay slightly more, however I'm convinced that at the end of the day our productions offer a better return on investment.'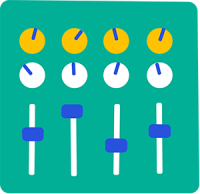 Need the right audio service?
Voicebooking can help your company with your voice over and audio projects.
What inspires you in your work?
'It's probably not the most original example, but Elon Musk is an inspiration to me – for example, having the idea to make space travel more sustainable and profitable, and then just going ahead and doing it! Isn't that great?
I'm also really inspired by the people in our team. We have learned a great deal as a company over the last ten years; we're now a team of 35, each with their own expertise and ideas.'
What trends and developments do you predict in the near future?
'Like with many things, I think there's tangible movements in the online video branch. If I look back, we've gone from expensive, slick TV ads to an abundance of rather unsightly, bad Youtube content. However, over the past few years, you see more people focusing on quality content, with Youtube creators like Casey Neistate making fantastic vlogs. That generates views and followers, for companies too.'
What made you laugh at work recently?
'Unfortunately I don't have a laugh-out-loud anecdote that comes to mind, however I do have one that makes me feel proud. Recently we celebrated our ten-year anniversary with all the team members and partners. I told them that we started with a good idea 10 years ago, but we could never have dreamt that this idea would have grown into something so fantastic.'
More customer stories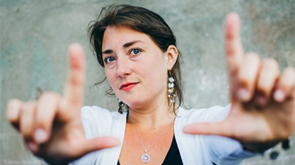 Spotify
"I think it's smart that they work pretty much only with voice actors who have a home studio
Rachel de Jonge,
Director of Sales Netherlands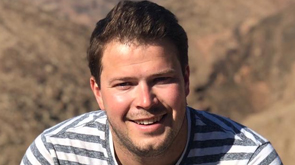 Animate the world
"You just have to give them a call, and they will give it their all"
Raph van Berlo,
Business Manager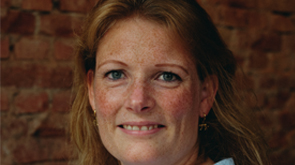 Booking.com
"They have never failed to make or deliver a product on time"

Carine van der Heijden,
Head of Productions & Operation 
Find your voice
Hundreds of top voice-overs worldwide are ready to lend their voice to you. In 10 seconds you know their rates, within 1 workday they are recording you script.