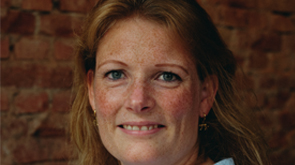 Customer stories
Interview with Carine van der Heijden
We would never be able to work on such fantastic projects if it wasn't for our amazing clients. That's why we've interviewed several of our clients about their work, what inspires them and their work with Voicebooking. This time we spoke with Carine van der Heijden from Booking.com.
Why do you like working with Voicebooking?
'Without Voicebooking, we wouldn't be able to do what we do now. We have a lot of experience with companies like Voicebooking, but so far none have surpassed them in quality, diversity of voices and cost efficiency. Voicebooking were willing to modify their studio facilities and production process, especially for Booking.com. They are a reliable partner and are always open to improving their, or our processes. Our partnership and their consistent quality never cease to amaze us. They never let us down.'
What recent project are you most proud of, and why?
' There isn't one specific project that comes to mind. Our productions are all so different and each comes with its own unique challenges. However, I am proud of our production process. We have perfected an efficient process that allows us to consistently deliver high-quality, creative work. Thanks to partners such as Voicebooking, we can quickly alternate between projects, stay flexible and have full control over all our brand expressions.'
What is your approach to both the creative and production process?
' We have implemented a process inspired by agile working. We work with small teams of creatives, producers and brand or communications managers, who are heavily involved in the whole process of deliverables from start to finish. All the knowledge we have accumulated is utilised and shared. It's important that everyone is flexible and open to this. Data-driven decision making is part of our DNA. Testing and optimisation is a continuous process at Booking.com.'
How is that different to how other, comparable companies work?
'I think that our global in-house production team has showed that we have gained more control over the creative and production processes, the testing, localising and optimising of our brand expressions. This allows us to operate faster and reduce costs, while still producing high-quality work.'
They are a reliable partner and are always open to improving their, or our processes. Our partnership and their consistent quality never cease to amaze us. They never let us down.'
What inspires you in your work?
' Finding simple solutions to complex problems energises me. Compiling the right team is crucial for this. I always get a kick out of a project being successful, when people said it wouldn't work. Sometimes, we're still met with some resistance when we decide to produce certain projects in-house, but when the whole process of briefing, creative development and testing is finalised within 3 weeks, the benefits are clear.'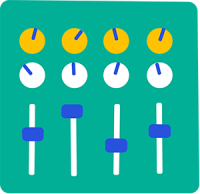 Need the right audio service?
Voicebooking can help your company with your voice over and audio projects.
What trends and developments do you predict in the near future?
'Brand entertainment is going to be huge. The 'newer' generation wants to be entertained and luckily, that fits in perfectly with our core business: travel and recreation. 'Sending' alone just isn't enough anymore. We'll need to compete with major players like Netflix and Amazon. I think that appreciating production talent and treating them with respect is crucial to this. In short, the development of brand expressions goes hand in hand with having the right team and keeping them close – like real partners.'
What made you laugh at work recently?
'Having a sense of humour is important in our team. With so many different nationalities, you come across all kinds of humour. Recently, after a long journey in economy class for a production, we asked easyJet for an upgrade and the woman working on the counter asked us, very seriously, 'when you say "an upgrade" – what exactly did you have in mind?'…'
More customer stories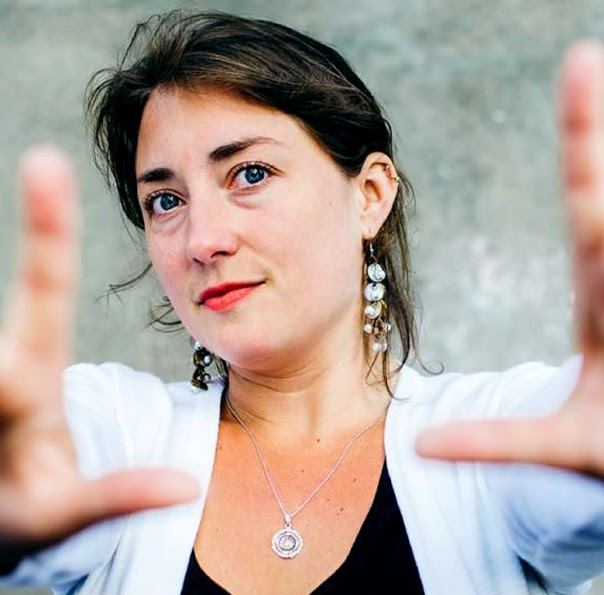 Spotify
"I think it's smart that they work pretty much only with voice actors who have a home studio
Rachel de Jonge,
Director of Sales Netherlands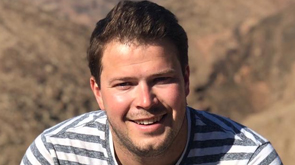 Animate the world
"You just have to give them a call, and they will give it their all"
Raph van Berlo,
Business Manager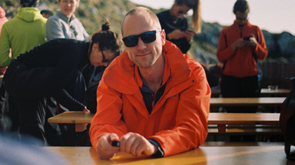 Clarify
'Voicebooking offers us choice, quality and security.'
Jerry Renes,
Co-founder
Find your voice
Hundreds of top voice-overs worldwide are ready to lend their voice to you. In 10 seconds you know their rates, within 1 workday they are recording you script.