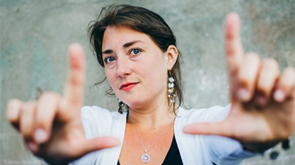 Customer stories
Rachel de Jonge
We would never be able to work on such fantastic projects if it wasn't for our amazing clients. That's why we have interviewed several of our clients about their work, what inspires them and how they work together with Voicebooking. This time we spoke with Rachel de Jonge from Spotify.
Why do you like working with Voicebooking?
'I think it's great that they pretty much only work with voice actors and actresses that have a home recording studio. This way, they can record quickly so that theoretically, you could have the finished product within 2 to 3 days. For us, this is key because our clients often brief us at the last minute and so there's no audio to work with. That makes Voicebooking a great partner to refer our clients to, not just for one specific project, but again and again.'
What recent project are you most proud of and why?
'Of the 3-D audio workshop we ran together with Voicebooking. For this, we went through the process of creating 3-D audio together with our clients (media agencies, creative agencies and advertisers), from copywriting to recording together in the studio. Of course, we mainly know 3-D from cinema, with the Dolby surround sound coming at you from all sides. We know that 70% of our users listen to Spotify using headphones – this allows you to play around with sound. I think the 3-D workshop is a great concept and offers our clients interesting possibilities, which in turn can strengthen the relationship we have with our clients. There's more understanding of audio creations and how difficult it is to write a good audio script.'
What is your approach to both the creative and production process?
'Prior to the production, the client comes to us with their idea, or we approach a client with an idea. Depending on who comes up with the idea, we support them with project management and connect the relevant stakeholders to each other. With Voicebooking, we usually send the client to them directly, as we know that this can speed up the process. After years of collaboration, we know the best way of working together and communicating with the client. We start off the process and ensure a good briefing and debriefing with the client, so that Voicebooking can either get straight to work creating the audio, or knows exactly what needs to be done, such as selecting a voice and adding stock music.'
How is that different from how other, comparable companies work?
'Unlike a lot of other publishers, we don't produce in-house – that's why we always work with external preferred partners. We refer our clients directly to these partners, or we commission them to produce something for us. This way we can approach the right partner for the creative and/or production process.'
they can record quickly so that theoretically, you could have the finished product within 2 to 3 days
What inspires you in your work?
'The combination of music, new media, data & tech is perfect for me and because Spotify is an ever-changing company, it never gets boring and it's always innovative. You have to appreciate that no day is the same and that it feels like you're working for a new company every year, but that keeps me on my toes.'
What trends and developments do you predict in the near future?
'I think audio is going to play a more prominent role in people's lives. More and more things will be voice controlled and we can't really look at screens for much longer than we already do now. On the other hand, we can process more information with our ears. A few examples of these are podcasts, news items or your Twitter feed, read to you on your device, but also ordering your shopping through your smart speaker. Screenless devices are on the up and up and that growth is only going to increase.'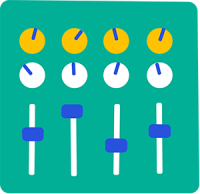 Need the right audio service?
Voicebooking can help your company with your voice over and audio projects.
What made you laugh at work recently?
'I can't remember what made me laugh the most at work. We laugh every day. We're a small, tight-knit team and have a lot of fun together.'
More customer stories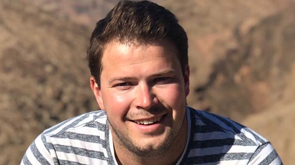 Animate the world
"You just have to give them a call, and they will give it their all"
Raph van Berlo,
Business Manager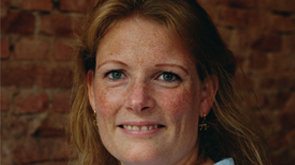 Booking.com
"They have never failed to make or deliver a product on time"
Carine van der Heijden,
Head of Productions & Operation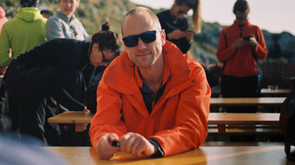 Clarify
'Voicebooking offers us choice, quality and security.'
Jerry Renes,
Co-founder
Find your voice
Hundreds of top voice-overs worldwide are ready to lend their voice to you. In 10 seconds you know their rates, within 1 workday they are recording you script.