MP3 and WAV are the two main audio formats used professionally today. So let's look at which one you should be using, and when. Along the way, we'll learn the main characteristics of each and the key differences between MP3 and WAV. That way, when we know whether to use an MP3 or WAV, we'll also know why.
MP3 & WAV differences
here are many differences between the MP3 and WAV audio formats, but the key difference is that MP3s are "compressed" and WAV files are – yes, that's right – "uncompressed".
That means that MP3s are smaller (around 1/10th of the file's original size). So MP3s are easy to send around and they load quickly on a webpage, to name just two advantages. The disadvantage is that in the compression process they've lost 90% of the original audio! MP3s are considered a "lossy" audio file type. 
WAV files are uncompressed. So the file contains all of the original elements. This means WAV files are "lossless" because you don't lose any part of your audio when you create one. So WAV files are a more accurate audio clip and they provide objectively better quality. But, the downside is that they're bigger, so they're not as easy to work with, host, or distribute.
So size and quality are the main differences between WAV and MP3s.
Do wav files lose quality?
When WAV files are encoded they aren't compressed, so they contain all the original audio info. Now, it's true that not all of this information can be heard by the human ear. But still, from a quality perspective, it's better to have more data than you need, rather than not having enough. 
An easy parallel for this is two versions of the same photo. One high-quality gorgeous image that you can zoom in on, and the other, a grainy, pixelated version of the same photo. 
When you see them from far away, they look almost the same. But if you really get in close you can see one is grainy and distorted. That's the MP3. The other is much more vivid and maintains it's quality even when inspected closely. That vivid image is the equivalent of the WAV version. 
Is WAV or MP3 better quality?
WAV is better quality than MP3, that's clear. But still, the MP3 has its place. With the compressed MP3s you can fit lots of content into less space. Because they're smaller, they can be sent around more easily. And if you're paying for hosting or storage, smaller file sizes can often mean smaller cost. 
Another advantage of MP3s is their compatibility. MP3 files work on a whole range of software platforms. But if the question is simply "Is WAV or MP3 better quality?" The answer is definitely WAV.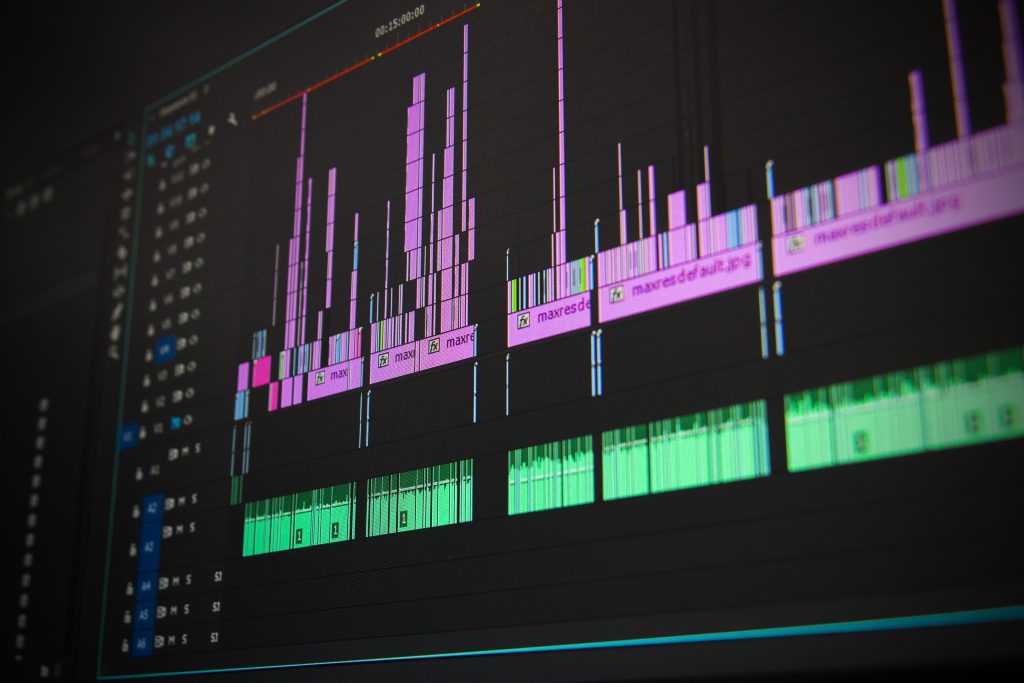 Is WAV vs MP3 the better format for voiceover 
The answer to the question "which is the better format?" is "it depends on what you're using it for."
When you're working with the files, like mixing and adding sounds and music, you want to use the lossless WAV. Keep the highest sound quality as long as you can. 
And when you output it, here is which one you should choose. MP3s are best for auditions, demos and any situation where you're emailing or sharing files around. In fact, some audio engineers even ignore auditions and samples that have been sent as anything other than an MP3, because it means the person probably isn't a professional.
But – and this is a big but – for final deliverables and anything that will be mixed down, it's WAV all the way. The MP3 is fine for warm-ups, but it's always WAV for the main event.
Why is WAV the best audio format?
WAV is the best audio format when it comes to publishing audio for commercials, TV, film, radio… anywhere where sound quality matters. WAV is the gold standard. 
And there's another reason why WAV is the best audio format: WAV, as an uncompressed audio file, can always be compressed later. Let's say you want to share a sample of your voiceover with some friends. You can take the high-quality WAV file, output it as an MP3 and share that in your group chat. Just remember to keep that WAV file to use for the final product!
Because once that compression algorithm has stripped all that extra info out of a WAV file to make it into an MP3, it can't go the other way. You can't turn an MP3 into a WAV file and hope to restore that audio quality. It's gone. 
The MP3 vs WAV: Final decision
So there you have it: The lossless, uncompressed nature of the WAV means superior sound quality. And the fact that a WAV can always be compressed and converted into a lighter MP3 for sharing, means that WAV is the file format to work with. 
The MP3 of course has its uses, but it's a format of convenience, not one for creating professional work. So always work with the WAV, and save the MP3 for rough drafts and casual sharing.