2021 is just around the corner. A nice moment to launch some new features on our platform.
This way we make it even easier for you to find a good voice actor for video or audio. We have developed these new features at the request of many of you.. In this blog we discuss them further.
Audio only projects now an option
If you book a voice-over through us, you can also have it edited or mixed. More and more often we get asked if it is also possible to mix movies, in which there is no voice-over or a 'non Voicebooking' voice is used. So for separate studio projects. You can now create these quick and easy via our platform.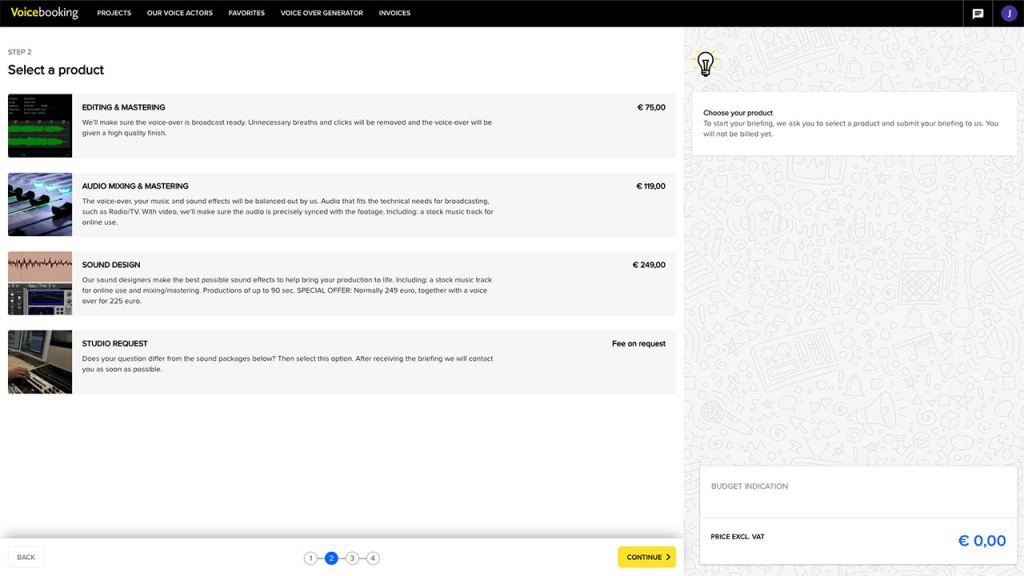 Updates about your project via WhatsApp
Want to know when there are updates for your project? Now you can get those on your smartphone. Useful if there is a message from the voice-over about, for example, pronunciation and tone-of-voice. For the Voice-over this is convenient, because they are more quickly informed for a possible retake. For the past month
we have been testing it and the results are great: your projects can be completed even faster this way. Want to activate the Voicebooking WhatsApp? Then click here.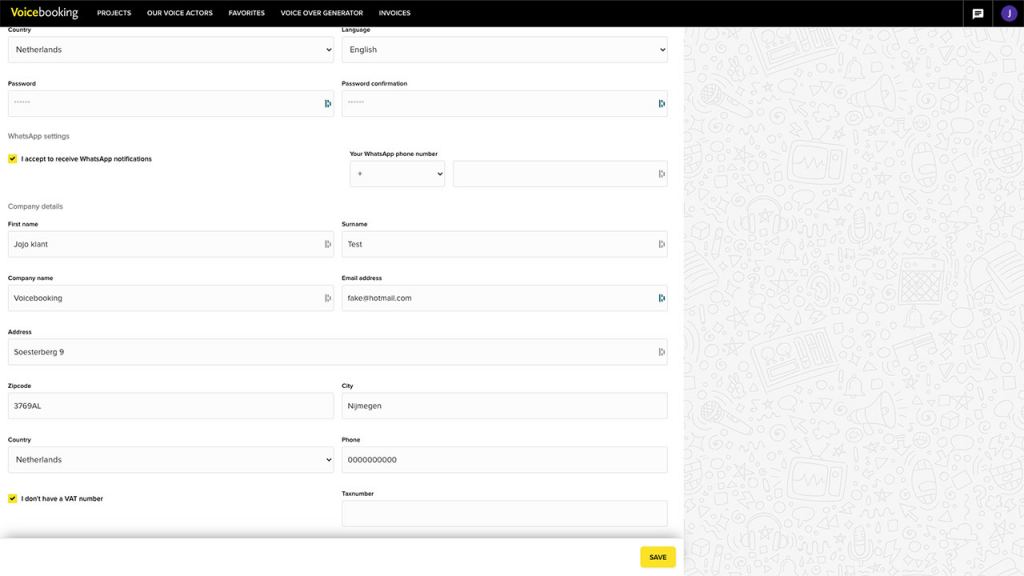 Save your favorite voice actors
Finding the right voice for your project is not always easy. That's why you can now
create favorites lists. And easily share them with your customer or a colleague by simply
copying the URL. Log in to ProjectPages, go to the voice-over database (with an added 3.000 top voices besides our pre-selected voices) and the rest is self-explanatory.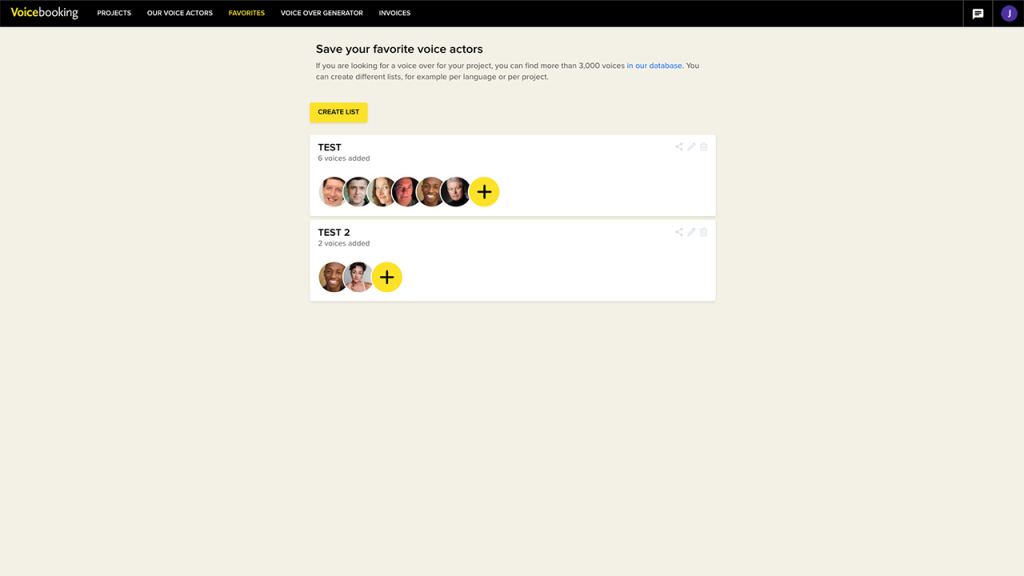 Voice Over Generator Version 2.0
As you may have already discovered (and with you many thousands of users worldwide), we offer the possibility to have guide tracks and presentations recorded by an AI voice. Version 1 was a huge hit and is now there is version 2. You choose a voice, copy and paste the text and you can now emphasise specific words, add pauses and save the result as a project. Try the Voice Over Generator, completely free and royalty free, here.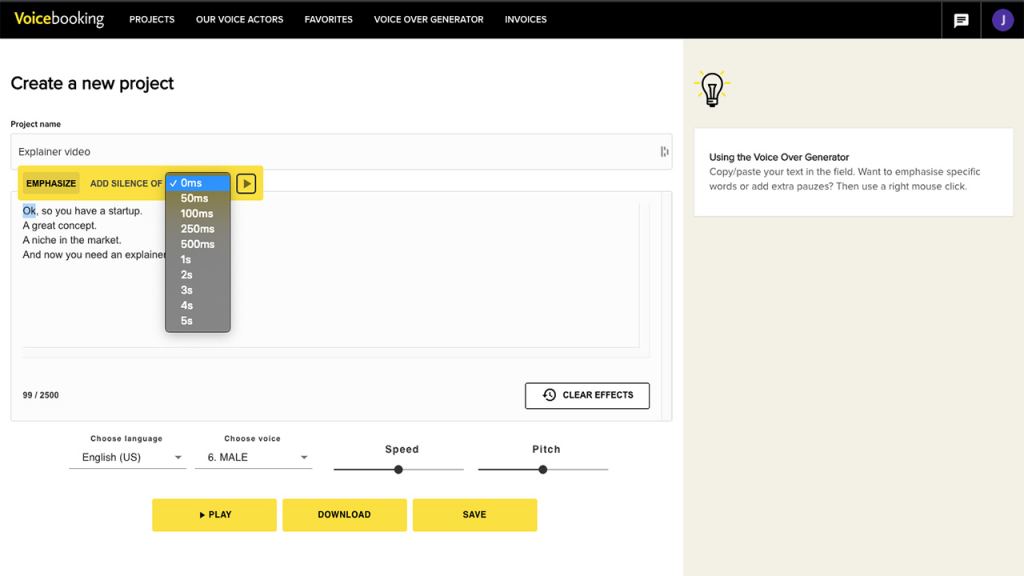 More to come
We are very curious about what you think of these features. Do you have any wishes or features that are missing? Let us know, maybe we can build it for you in 2021.
We wish you a Merry Christmas and a fantastic New Year! Let's hope that soon things will return to normal