OK, so you have a podcast and record new episodes regularly. But the reach is stalling a bit. New listeners and followers are only sporadically joining. So what do you do? Well, quickly read on and make use of the practical tips I have gained after a decade of podcast production. 20 podcast hacks to get more listeners. Get ready to get popular!
Tip 1:Mention other podcasts in your own podcast
When your listeners subscribe to podcasts you mention in yours, your podcast appears as a related podcast in the podcast app. More people will see your podcast and therefore you will get new listeners.
Tip 2: Be a guest in other podcasts
To make your podcast better known and reach a wider audience, try to be a guest on as many podcasts as possible. You probably know people in your network who already have a podcast. If so, ask them to include a link to your podcast in their show notes. The endorsement by hosts of other podcasts, give your podcast more credibility. Listeners become familiar with your voice and the knowledge and inspiration you have to offer.
Tip 3: Find out what else your listeners are listening to
Knowing and understanding your target audience is key for any podcast. In the podcast app, scroll down to see related podcasts. This will help you better understand your audience's interests. That way you can collaborate with other podcasts because you have a shared audience.
Tip 4: Analyse
Of course, you want to know if your business podcast is successful. So look at the development of the number of downloads, which topics score well and whether your podcast is listened to until the end. Analyse and learn. That way, your podcast will get better and better. And get more listeners.
Tip 5: Burst
A burst is a way to get more listeners in a short time. You put a number of (shorter) podcasts live at high frequency. Preferably with topical subjects and with a call to action your listener can do something with. A quiz, a poll, a giveaway. Think of a theme week and choose 5 matching topics. Such a burst gives your podcast (renewed) attention and is guaranteed to bring you extra listeners.
See if you can be a guest on other podcasts. That way your podcast will reach a wider audience
Tip 6: Connect your listener in the right way
Not everything fits into your podcast. Many listeners listen to podcasts on the go. But sometimes you want to refer your listener to a video, an article, a website, etc. Make sure these links are easy to find in the show notes, in your socials, or on your site. These are all extensions of your podcast. It keeps your listener's attention longer and also attracts new followers.
Tip 7: Build an e-mail list
Building an email list is the best way to understand who your audience is. It also allows you to send updates when a new podcast is live. Or to offer newsletters, e-books or videos as an extension of your podcast. However, people don't give away their e-mail address easily, so there has to be something in return. A perk, a gift, a privilege. But try it because it enriches the dialogue with your listener.
Tip 8: Engage your audience
Try to engage with your listeners. Get them into your podcast. Ask questions about what they like about the show, what they do in daily life, whether they have any great tips for your listeners. This, of course, is what many radio programmes also do. Because it works. Take advantage of it.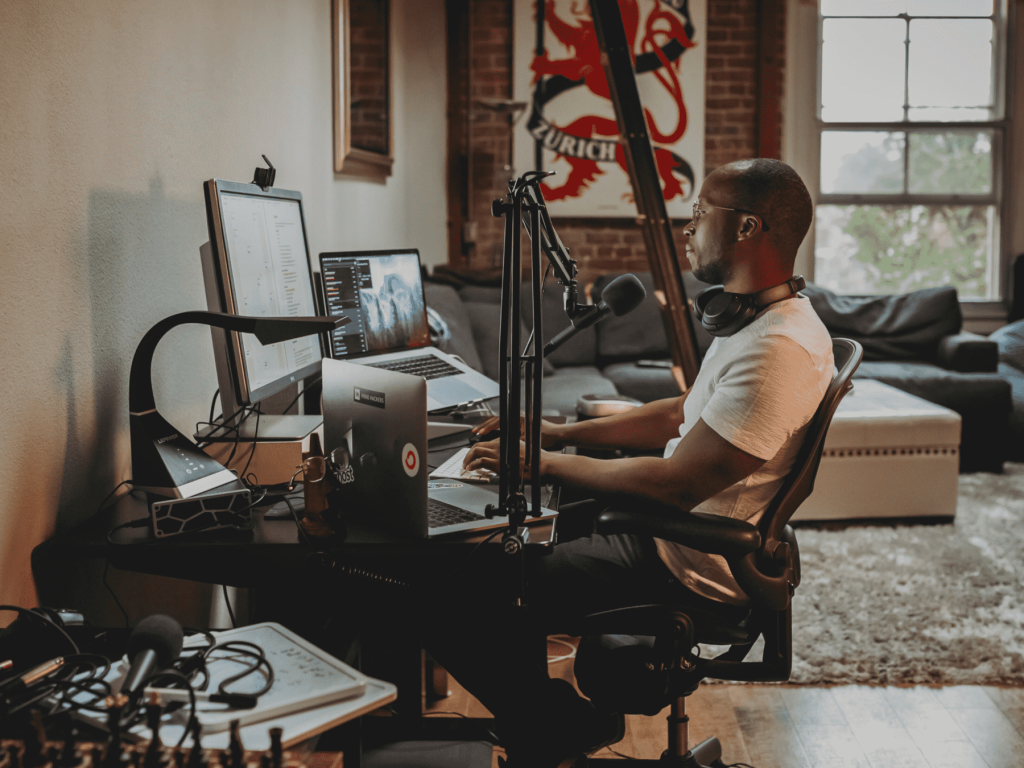 Tip 9: Not there for a while? No problem
Sometimes, as a podcaster, you need to take a break. Maybe you're too busy or just want to go on holiday. Some podcast producers record episodes in advance. But if you can't, give yourself that break and come back strong. Such a relaunch after a short absence can actually bring back new listeners.
Tip 10: Sell through your podcast?
Essentially, podcasts are about sharing information and inspiration through engaging conversations. This is how you build reputation and authority as a host. But it is certainly not impossible to turn your podcast into a sales channel. Do it subtly, though. Let your guests tell their success story and refer to your service or product at the end of your podcast. Then also provide a nice offer that only applies to podcast listeners. With that mechanism, you extend your reach. 
Tip 11: Add video
More and more radio programmes can be viewed with images. Adding video to your podcast could work well for you, too. After all, people like to see who is talking. Then you can add YouTube as a distribution channel. That means quite a bit of extra reach. And you can also edit those images into nice promos for your socials.
Tip 12: Take interview lessons
Especially if you are starting out, but also if you have been at it for a while, a few interview or presentation technique lessons can be very valuable. What questions do you ask? How do you keep asking? When should you get bogged down in a subject? Find an experienced professional and take lessons. It can be a lot of fun too. It will make you a better host and better hosts attract more listeners.
Tip 13: Create a community
One of the problems with podcasting is that there is no physical place for podcast listeners. No studio, no venue, no meeting room. This is a shame, because it means you miss the opportunity for a shared experience. A community feel. So if you want your listeners to connect with each other, consider creating a community. For example, a LinkedIn group. Or a live, online or hybrid event once in a while. It's one more way to grow your listener base.
Tip 14: Recap your podcasts
Not every podcast episode is great. Nor do they need to be. But a few times a year you have a blast, with extra listeners and reactions. Take advantage of this by compiling these highlights into a 'the best of' episode at the end of the season or year.
Guaranteed success and new listeners.
Tip 15: Send your podcast to forums, groups and communities
Chances are there are forums, groups and communities that are related to the topic of your podcast. Don't hesitate to drop links to your podcast on these platforms. You will increase your reach in one fell swoop. First interview the owner or founder of the forum, group or community. Chances are your podcasts will then be warmly welcomed. 
Share your podcast on forums, groups, communities
Tip 16: Use your socials
Both before and after an episode of your podcast, social media are very important. Beforehand, of course, for the teaser, trailer or promo. Afterwards for the reviews and reactions. This is where great dialogues with your target audience are created. Online conversations that might lead to physical appointments and, who knows, new customers. Your socials are also a perfect way to do market research. Regularly post a poll about what your listeners find interesting. Really, socials boost awareness of your podcast enormously.
Tip 17: Find a media partner
You put your podcasts on your own site, of course. You promote them via your socials. You also write blogs about them. Still, that may not be enough reach. Simply because you only reach your own network. Want more listeners fast? Then see if you can find a media partner. For example, a trade platform that links up with your topics. You offer them valuable content, they offer you a platform with which you can reach potential new followers.
Tip 18: Lists work
Whether newspapers, magazines, TV or radio programmes: 'the best of' lists just work. The bestseller list of books. The top 40 pop songs. The biggest blockbusters of all time. We feast on them. And so it's a guaranteed success for your podcast if you include them. Come up with a top 5, top 10 or top so many topics and explain your choice, alone or together with a guest. Just like the blog you are currently reading…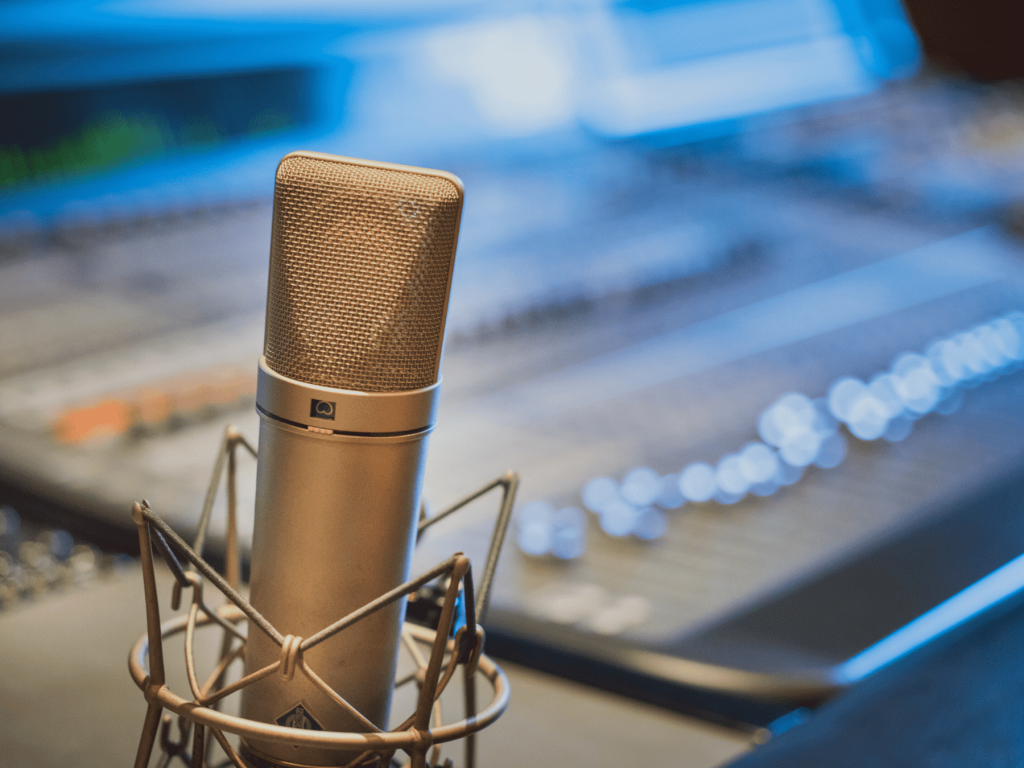 Tip 19: Design! Because the eye wants something too
Podcasts are, of course, about listening. But you must first stand out within podcast apps or on socials. Your podcast is a brand. And so its design, along with the title, is one of the first things people see. So make sure it stands out, even in a small format. An important way to reach more people.
Tip 20: Have fun!
You might have business goals with your podcast and you might get frustrated if you don't achieve them or don't achieve them fast enough. But remember that, above all, it should be fun. You will get to talk to people you might not otherwise talk to so easily. You hear cool stories. You gain new insights. Your pleasure is that of the listener! And if it does not turn out to be the commercial success you dreamed of, at least you will have had a great time.
Want to know some more tips? Then read our e-book 40 tips to make your business podcast a success.