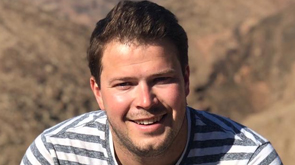 Customer stories
Interview with Raph van Berlo
We would never be able to work on such fantastic projects if it wasn't for our amazing clients. That's why we have interviewed several of our clients about their work, what inspires them and how they work together with Voicebooking. This time we spoke with Raph van Berlo from Animate the World.
Why do you like working with Voicebooking?
'I like that they're always ready and willing to take on any assignment you give them. I just need to call and they'll work their magic, like they did for Autodrop recently. It's times like those when a project needs to be finished quickly and Voicebooking gets straight to work. That, for us, is a reason to work with Voicebooking.'
What recent project are you most proud of, and why?
'I think that would have to be the social media campaigns we did for innocent. It's fantastic to see the content catch on and that what we've come up with together with the client works so well. Ideally, we're involved in every step of the process from start to finish, because we're very strong conceptually: thinking of ideas and translating these to great content. Animation, motion design or live-action (or a mix of these): it doesn't really matter to us. It needs to be what fits the message best.'
What is your approach to both the creative and production process?
'I'm often the first point of contact and present at the first meeting, together with a colleague. I'm responsible for budgeting and planning; my colleague is responsible for the concept and the translation – the whole creative aspect, really. In addition, we manage the budgets together. We work by the hour, so every minute of overtime costs us money.'
How is that different to how other, comparable companies work?
'Budget wise, there's no difference, but we do differ in the execution. We'll never force a certain style on you. We work with different animation styles and always keep the message in mind. The style we use depends on that. That differentiates us from other studios that, for example, only work with 2D motion graphics.'
when a project needs to be finished quickly and Voicebooking gets straight to work. That, for us, is a reason to work with Voicebooking.'
What inspires you in your work?
'I think it's great whenever I hear that people have seen our work and enjoyed it. I also love signing a big-name client and then getting to work for them.'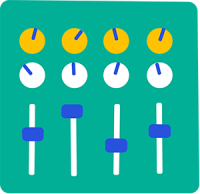 Need the right audio service?
Voicebooking can help your company with your voice over and audio projects.
What trends and developments do you predict in the near future?
'I think there's going to be a lot more overlap in the (advertising) world we're working in. Everything is continuously changing and it's incredibly dynamic; that's very clear to us. For example, we work with social media agencies a lot. They hire us for the content and we hire them for the strategy and the campaign launch. I think this will become common practice now, because companies and brands want good, quality content. A designer just throwing "something" together just isn't going to cut it anymore.'
In addition, (online) video is only going to get bigger, whether it's animation or live action – providing companies go about it in the right way. There a lot of wins to be made by large companies and organisations – which we want to cash in on.'
What made you laugh at work recently?
'We laugh all the time here. We're all constantly making silly jokes and then laughing at their absurdity – I love it! However, a lot of them can't be mentioned in this interview…'
More customer stories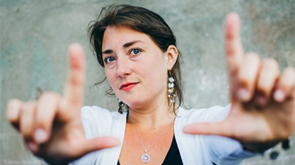 Spotify
"I think it's smart that they work pretty much only with voice actors who have a home studio
Rachel de Jonge,
Director of Sales Netherlands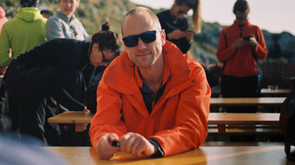 Clarify
'Voicebooking offers us choice, quality and security.'
Jerry Renes,
Co-founder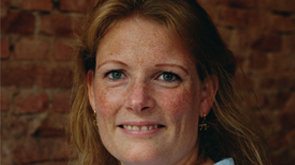 Booking.com
'They never let us down'
Carine van der Heijden,
Head of Productions & Operation
Find your voice
Hundreds of top voice-overs worldwide are ready to lend their voice to you. In 10 seconds you know their rates, within 1 workday they are recording you script.